November News
Do you want this newsletter directly in your inbox? Click here to signup for our email list and have this newsletter emailed directly to you. Pssst...our email version has a secret discount...


Grateful, Thankful, and Appreciative
As November sets in, we start to reflect on what 2019 has brought us. We are truly grateful for you! We at Bio X Cell value our customers and we are thankful you have chosen our products to help you reach your research goals. We appreciate the trust you have in our team of professionals and have enjoyed meeting so many of you at conferences around the globe. From AACR to AAI, to more recently IUIS 2019 and KAI, it is always inspiring to hear about the work you are doing to advance immunological research!
---

Thank you to all those that visited Klaus at booth C11
We were thrilled to see so many of our customers at IUIS 2019. Klaus enjoyed speaking with everyone who visited Bio X Cell's booth. 
Klaus especially enjoyed meeting up with one of our Chinese distributors, NeoBioscience, and presenting our Achievement Award to Xingang and Jenny. Read more about IUIS 2019
 Click below to read and follow our upcoming conferences.
---

Featured Research

Targeted CD103+ CD8 T cell depletion prolongs the survival of diabetic mice
Type 1 diabetes is caused by the destruction of insulin producing β cells by the immune system. Islet cell transplantation therapy represents a viable therapeutic approach for treating type 1 diabetes. This approach requires the use of immunosuppressive drugs to avoid islet rejection. Unfortunately, these drugs significantly increase the risk of specific malignancies and opportunistic infections. Read more...
---
Employee Spotlight
Gary Reed
Gary Reed is the manager of our antibody purification team at Bio X Cell. Gary began as a Lab Tech in 2006, and has been purifying our antibodies for more than a decade. Gary's hard work and attention to detail gives him an "affinity" for purifying our IgGs. In addition to antibody purification and assisting in quality control and downstream processing, Gary is also an active member of the Bio X Cell philanthropy committee. 
---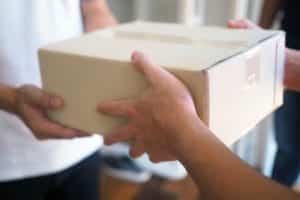 Here is the down-low on our shipping...
Orders are sent by Federal Express Priority overnight service for shipments processed within the United States.  Orders are processed for shipment Monday through Thursday with a cut-off time for shipping at 2:00 p.m. Orders are NOT processed for shipments on Fridays as there is no guarantee that the product can be received and stored properly.
There are three levels of shipping costs:
$70.00 standard
$25.00 for all orders under $200.00
$22.00 handling fee if shipping collect via an internal Federal Express account number provided on the order.
*The shipping costs do not change if there are multiple products being ordered.*
---