Setting the Standard For

in vivo

Grade Antibodies
Our aim is to facilitate the advancement of scientific discovery and innovation by providing high-quality antibodies at outstanding prices and backing them up with exceptional customer service. That's why we take it upon ourselves to manufacture ultra-pure, low endotoxin antibodies - formulated without preservatives or stabilizers - targeting both well-characterized and novel antigens in the large quantities required for in vivo pre-clinical studies.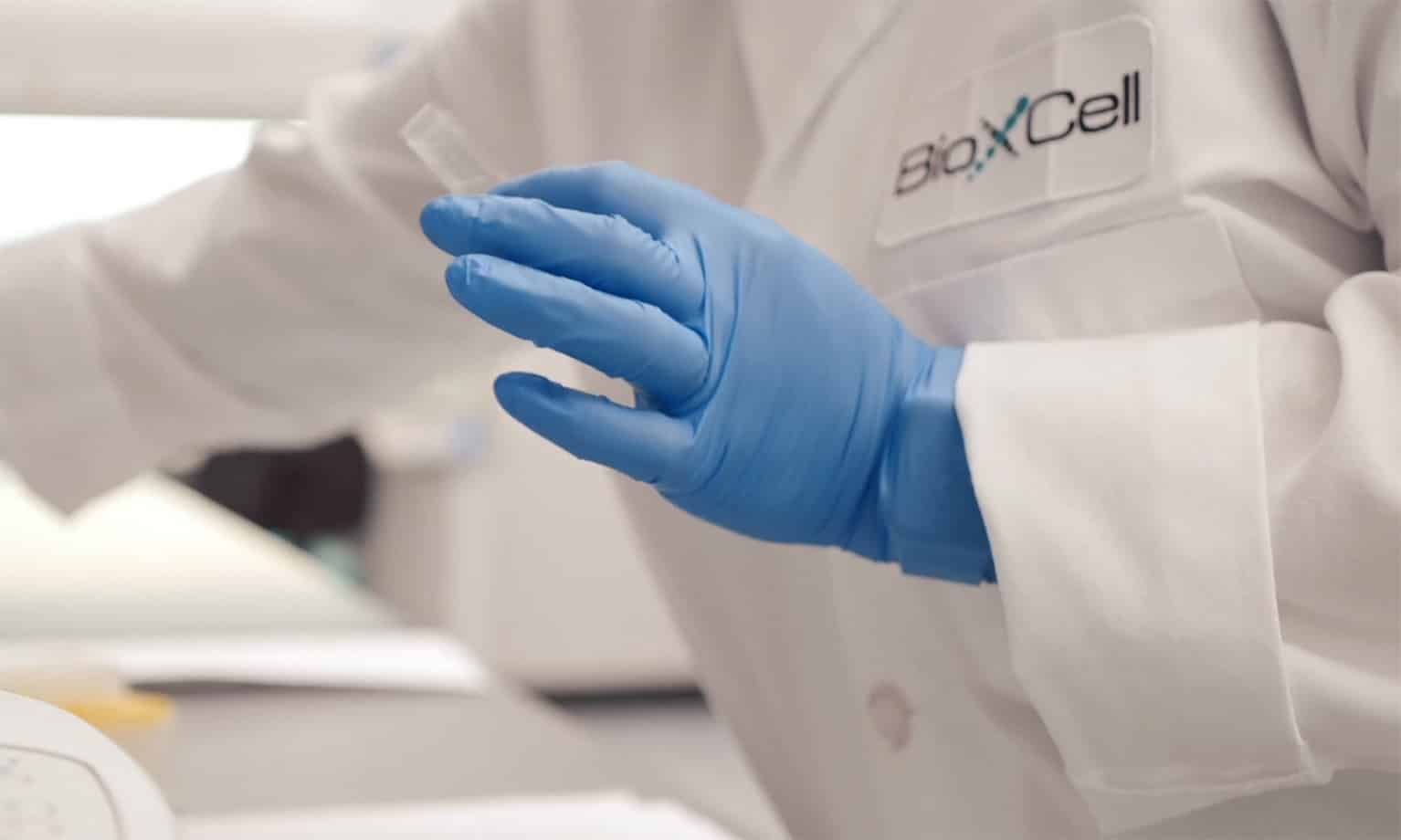 A Team of Snowmobiling, Big-Fish-Catching, Outdoor-Loving, Research Fanatics
Here at Bio X Cell we are big fans of immunological research. Our team is dedicated to providing high-quality antibodies and antibody production services at outstanding prices. That way, you can spend less time troubleshooting experiments and more time doing the things that matter most—like stimulating 4-1BB or blocking LAG-3 to promote anti-tumor T Cell responses, or just enjoying life outside of the lab.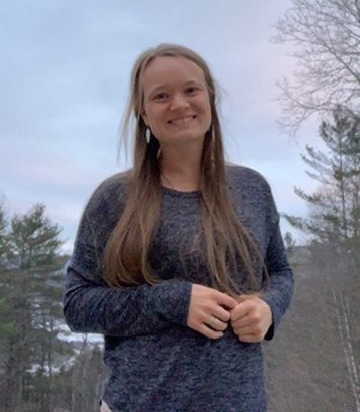 Allison MacKinnon joined the Bio X Cell team in January 2022 as a Laboratory Technician. She is responsible for aliquoting, purification, and shipping. Before joining Bio X Cell, Allison worked as a Radiology associate. She also worked in a GMP environment manufacturing medication for almost two years, and as an assistant manager at a vegetable farm for ten years. One of Allison's favorite aspects about Bio X Cell is that everyone is very friendly and fun to be around. People are happy to be here and enjoy being a part of this company. Allison loves to be outdoors and spend time with her family outside of work.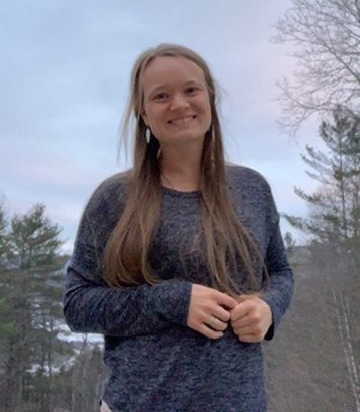 Allison MacKinnon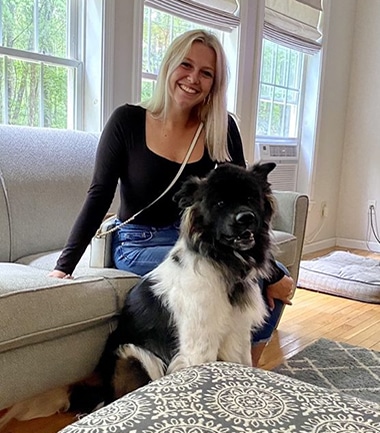 Avery started her time at Bio X Cell as a Fermentation Department Intern in the summer of 2021. She was onboarded as a full-time Cell Culture Manufacturing Technician in August of 2021. In this role, Avery assists the rest of the Fermentation Lab in the growing and culturing of cell lines to be used for antibody production. She has a Bachelor of Science in Neuroscience from Norwich University.
When not culturing cells, Avery enjoys golfing with her dad, spending time with her friends, and running. She looks forward to her annual Disney trips with her mom and has a pet hamster named Turbo.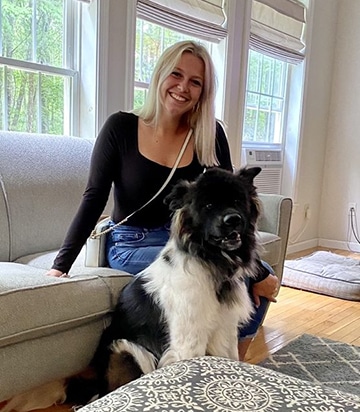 Avery Kretschmar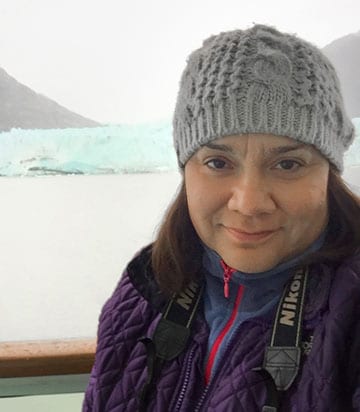 Bernadina works in our logistics department and oversees our inventory, post-production processing, documentation, and QC of all our antibodies. She joined Bio X Cell in May of 2012 after serving many years as a military spouse.
Bernadina picked up a variety of skills and experiences during her years moving around with the Army. She worked for The University of Maryland overseas division as a field representative, as a logistics associate at an auto-parts manufacturer, and in the marketing department at an educational publishing company to name just a few. The variety of experiences Bernadina brings to Bio X Cell has given her the flexibility that is required at a growing company.
Bernadina plays a key role in the development and implementation of our database integrating inventory with shipping and customer service functions. In addition to her role in logistics, Bernadina also attends conferences to help spread the word to the research community about how Bio X Cell can help you achieve your research goals. She serves on the advisory committee for Bio X Cell's Philanthropy Fund.
Bernadina's favorite thing about Bio X Cell are the people that we serve. She loves wondering which of our customers will have the next big breakthrough in immunology. Bernadina is embracing her empty-nester lifestyle and in her free time she can be found plotting her next trip, paddling on the local lakes, working in her gardens alongside her honey bees or trekking around with her unruly German Shepherd. Bernadina has lived in seven states, on three continents and has travelled to over 24 countries. She is a fourth generation Texan and a graduate of the University of Texas at Austin.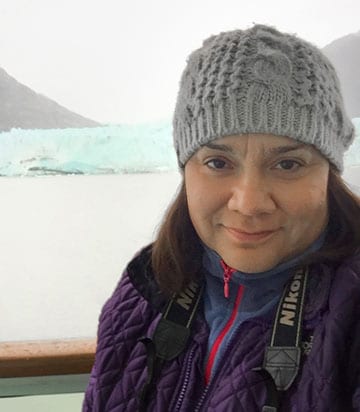 Bernadina Webber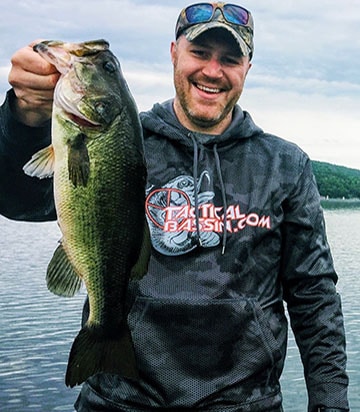 Cody is our Senior Scientist. He completed his Ph.D. in Biochemistry at the University of Rochester School of Medicine and Dentistry. He then studied Immunology as a Postdoctoral Fellow at the Trudeau Institute before joining the Bio X Cell team in 2015.
At Bio X Cell, Cody wears many hats. While his primary role is offering technical support to clients, he also oversees QC testing and is the graphic designer behind many of our catalogs and t-shirts.
Outside of the office, Cody enjoys bass fishing, snowmobiling and catching up on the latest superhero movies. He also loves to travel and has recently spent time in New York City, New Orleans, and Munich Germany.
A love of travel comes in handy when Cody travels to conferences for Bio X Cell to meet the many researchers who use our products. Cody takes great pride in working for a company that manufactures a product so critical to pre-clinical research and loves hearing the success stories of scientists performing ground-breaking experiments.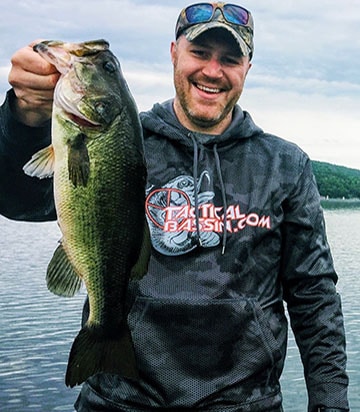 Cody Spencer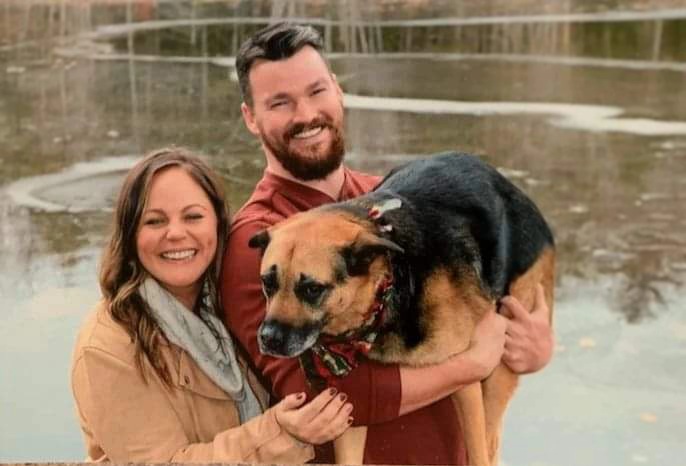 Colin Kennedy joined the Bio X Cell team in March 2023 as one of our Territory Sales Managers. In this role, he is responsible for driving sales in the Northeast region of the US by cultivating and maintaining mutually beneficial customer relationships, identifying and capturing new opportunities, and building a strong customer network. Before joining the company, Colin had nearly 10 years of experience in account and client management, and 3 years of experience in sales focused on research supplies, equipment, and services sector.
When Colin is not working, he enjoys golf, snowboarding, reading, paddleboarding, boating on Squam Lake, and is always open to trying new activities and taking on new projects. Colin is a devoted husband and father to his daughter, who was born in 2022, and he loves spending quality time with his family.
Colin was drawn to Bio X Cell because of the tight-knit, team-oriented company culture and the emphasis on customer and employee satisfaction. He looks forward to making a positive impact and building a long-lasting career here.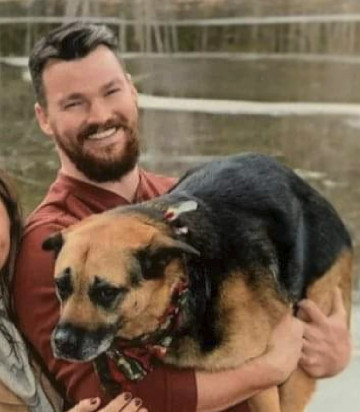 Colin Kennedy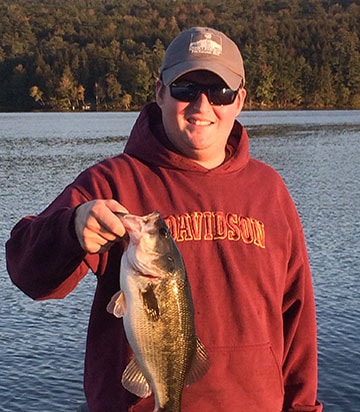 Devin Silovich has been working in the Concentration Department at Bio X Cell since 2016. He is the lead technician responsible for harvesting production bioreactors and is responsible for both preventative and routine maintenance of process equipment. He provides cross-functional support of other departments, including Fermentation, Purification and Quality Control.
Devin came to us with a diverse background that included six years of working in excavation, three of which he spent on a super-fund site. Additionally, he has experience and an associate degree in the field of Marine Technology. Devin serves on the Advisory Committee for the Bio X Cell Fund
He was chosen for the committee due to his ongoing commitment to helping those in need.
Devin spends his time outside of work fishing, hunting, and maple sugaring. He enjoys traveling to racetracks across the country to watch NASCAR events and has already visited 11 of the 24 tracks.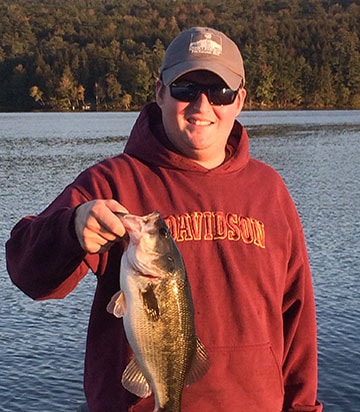 Devin Silovich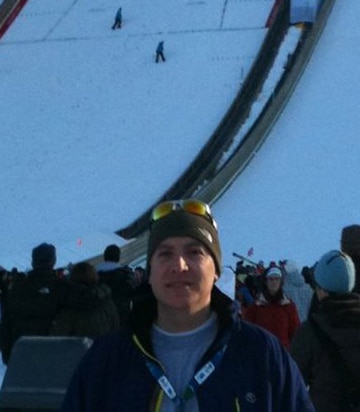 Ed joined Bio X Cell in August 2021 as Software Engineering Manager. Ed develops and manages technology solutions for web commerce, ERP, and all things IT at Bio X Cell.
Ed grew up in New York, and has more than 25 years experience in software development, managed hosting, networking, and consulting, and has previously developed software in numerous industries including medical, manufacturing, and retail e-commerce.
Ed has a passion for science and technology and is excited to be a part of a team providing antibodies to research laboratories around the world. Ed loves that quality, customer service, and charity are keystones at Bio X Cell. Ed really enjoys working with the talented, friendly, and thoughtful people at Bio X Cell.
When not writing code, Ed enjoys spending time with his wife Priscilla, a STEM teacher in elementary school, daughter Maddie who attends high school, and son Scott who is off to Indiana University-Jacobs. Ed's family lives just outside Atlanta, but their hearts are in New England, as former Vermonters for more than a decade. Ed loves ice hockey, skiing, and music.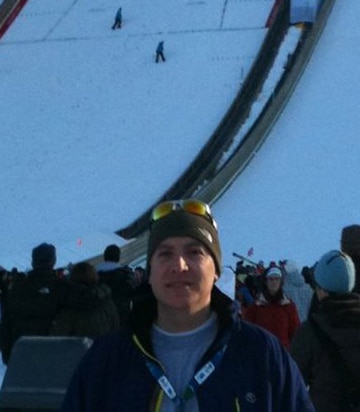 Ed Rasher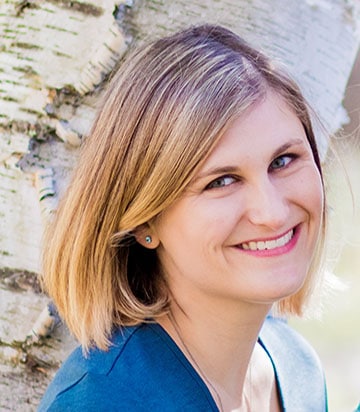 Elissa started at Bio X Cell in January 2014 as a shipping assistant. Her role has grown to include overseeing procurement as well as logistical management of outgoing orders including shipment preparation, customs clearance, and coordination with shipment carriers. In addition, Elissa also provides background support to our marketing team.
Elissa holds a BA in Comparative Literature from Barnard College, Columbia University. She has also studied Russian at Middlebury College Language School and Literature at the Sorbonne. When not in the office, she enjoys spending time with her husband, toddler, goldendoodle, and cat. Elissa is an avid reader, enthusiastic knitter, and recreational distance runner. To date, she has completed four 50-kilometer trail races and hopes to add a 50-miler to the mix soon.
Elissa enjoys being a part of a company as socially responsible as Bio X Cell. She appreciates that Bio X Cell not only makes every effort to treat its employees well, but also gives back to the local community through the Bio X Cell Fund and other efforts.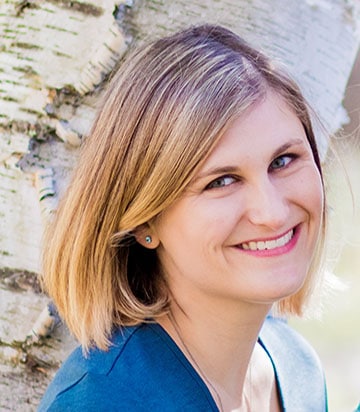 Elissa Kellner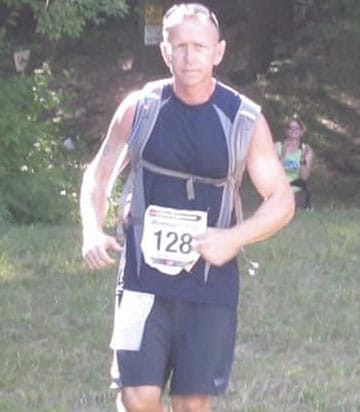 Fred Kelley joined the Bio X Cell Fermentation Team in September of 2021. As a Cell Culture Manufacturing Supervisor, he is responsible for overseeing the culturing and growing of both small-scale and large-scale productions.
Fred spent 4 years in the United States Marine Corp, during which time he achieved a Certificate in Biotechnology. For the past 30 years, he has worked in large-scale perfusion cell culture and fermentation processes.
When not in the lab, Fred enjoys spending time with his wife and two sons. He relishes the simple things in life such as splitting wood, hiking, and watching the Patriots with friends and family. He looks forward to seeing his very large extended family and annual trips with them to Gloucester, MA and to Maine, which are the highlights of his year. Fred has completed a variety of endurance runs including multiple marathons, and 50-Kilometer, 50-mile, and 100-mile ultra-races.
When asked what his favorite aspects of Bio X Cell are, Fred says he appreciates Bio X Cell's commitment to community, charity, volunteer work, as well as the work-life balance the company offers.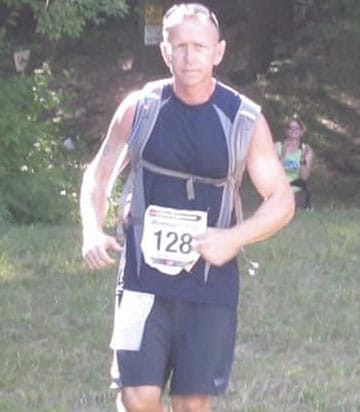 Fred Kelley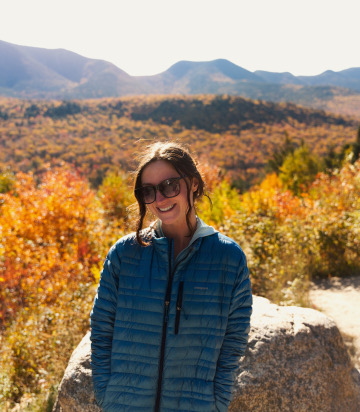 Hunter Gosselin joined the Bio X Cell team in February 2023 as an Associate Scientist. In her role, she is responsible for cell culture work as part of the fermentation team. Hunter holds a degree in Medical and Veterinary Sciences with a minor in Anthropology from the University of New Hampshire. Her academic interests gravitated toward the subfield of medical anthropology. She enjoyed studying the relationship between humanity and modern biotechnology, the cultural interpretation of this relationship, and how it shapes medical advancements. When Hunter is not working, she enjoys fly-fishing, camping, and experimenting with new recipes.
Hunter was attracted to Bio X Cell because of the company's culture, which emphasizes dedication to philanthropy and giving back to the community through the employee driven BioFund. She also loves being a fundamental part of biomedical innovation across a wide range of research areas worldwide.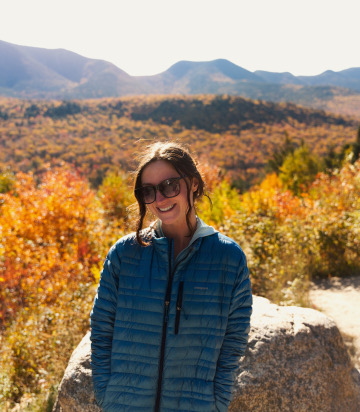 Hunter Gosselin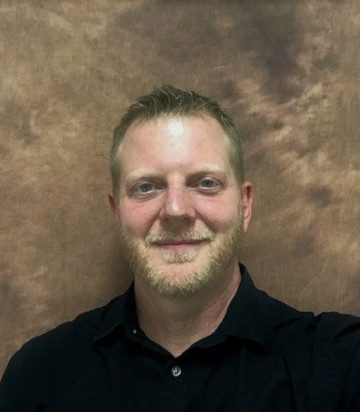 Jeff Hunold became part of the Bio X Cell team in August 2022, taking on the role of Director of People Operations. Jeff's work encompasses a wide spectrum of responsibilities related to human resources, including training, coaching, development, organizational support and design, compensation and benefits, performance management, employee relations, and more.
Jeff holds a Bachelor's Degree in Business Administration and boasts 12 years of leadership experience. Jeff also has 8 years of full-time law enforcement experience, and in the last 10 years, he took on part-time law enforcement roles and various positions in human resources. Jeff's background has taken him in several directions, from law enforcement to leadership and human resources, but it has always brought him to work directly with people.
Beyond his professional life, Jeff enjoys playing sports, hunting, and spending quality time with his family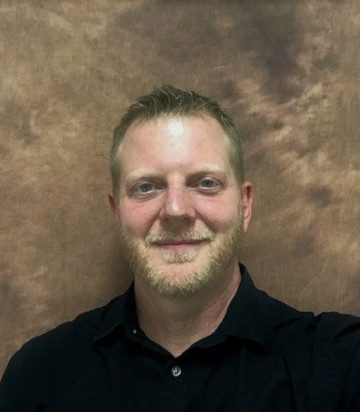 Jeff Hunold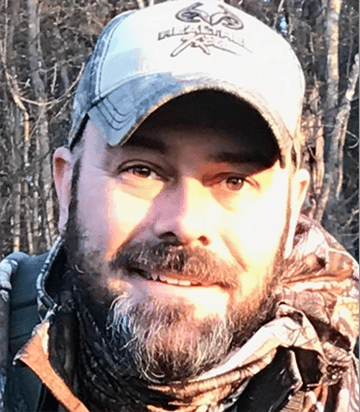 Jonathan started at Bio X Cell in July of 2021 as a Purification Associate. In this role, he purifies antibodies and provides analysis to the cell culture team. Jonathan has a degree in Natural Science and Elementary Education from Castleton University. He brings nearly two decades of cGMP Bio-Pharmaceutical experience to Bio X Cell. During his time in Bio-Pharmaceuticals, Jonathan purified FDA-approved medicines used in effective patient treatment.
Jonathan really enjoys the small size and the personal, relaxed, and friendly culture at Bio X Cell. He likes working among talented people who love what they do and appreciates the healthy work-life balance cultivated at Bio X Cell.
When not in the lab, Jonathan enjoys spending time with his wife, two daughters, three dogs, and the rest of his family and friends. His favorite activities include hiking, fishing, hunting, and four-wheeling. He loves this part of New England and feels it offers the best of everything.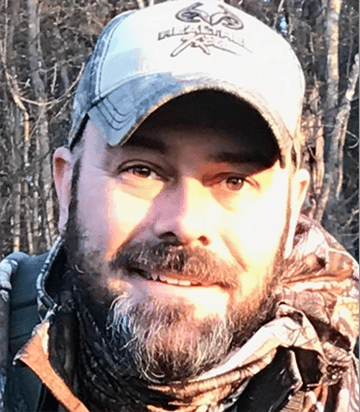 Jonathan Epler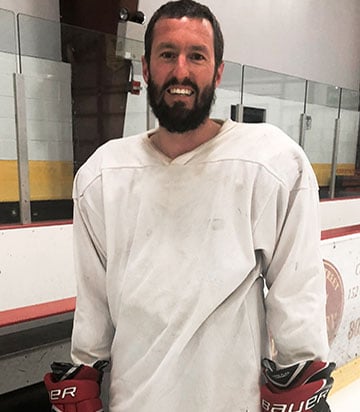 Justin joined Bio X Cell in August 2016. He initially provided support to the logistics department, but quickly became an indispensable part of the team. Justin now manages our warehouse, processes and prepares outgoing shipments, and provides cross-departmental support to quality control.
Justin has more than a decade of experience in logistics and customer service. He brings his dedication, excellent work ethic, and superb organizational skills to the Bio X Cell team. His attention to detail has proved a valuable asset when preparing orders for shipment and his enthusiasm for weekly lunchtime sandwich orders is unmatched.
When not at work, Justin enjoys spending time with his wife, son, daughter, and three dogs. He is a true Vermonter and spends his evenings and weekends outside— hunting, fishing, hiking, mountain biking, snowmobiling, snowshoeing and 4-wheeling.
Justin appreciates the work-life balance that Bio X Cell has allowed him to achieve. Flexible hours have given Justin the opportunity to coach his son's basketball team as well as to play in an adult recreational ice hockey league. He takes an annual hunting trip to Ohio. And, memorably, he once used two weeks of vacation time to help his buddy build an entire house.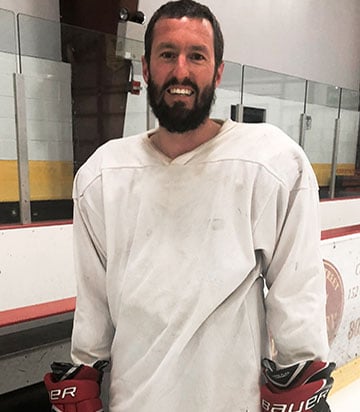 Justin Merchant
Kaitlyn started working at Bio X Cell in August 2021 as the Contract Services Sales Director. Kaitlyn collaborates with contract service clients to design and execute their custom antibody production projects. She is always looking towards the future, identifying and evaluating new service offerings to be added, to better serve Bio X Cell customers.
Kaitlyn received her B.S. in Biology from Saint Michael's College, and she is now pursuing her MBA from Champlain College. She surprised herself when she became interested in business after studying science for so long. Yet, she will always be a scientist at heart, intrigued and fascinated by the new ways antibodies are used to solve health problems and make scientific discoveries.
Most of Kaitlyn's free time is spent on homework, but she goes outside to enjoy Vermont outdoors any chance she gets. She enjoys white-tailed deer hunting (archery season is her favorite) and fishing on Lake Champlain with her husband. She helps to run her family's maple sugaring operation, Brigham Hill Maple, and spends her Saturday mornings at the Burlington Farmer's Market, spinning maple cotton candy.
From the moment Kaitlyn visited Bio X Cell, she was drawn to the positive environment filled with smiling faces and the beautiful, open, manufacturing facility filled with natural light. She is very impressed with the generous benefits that Bio X Cell offers to employees and was not surprised to hear that few people leave once they become part of the talented team.
Kaitlyn Bushey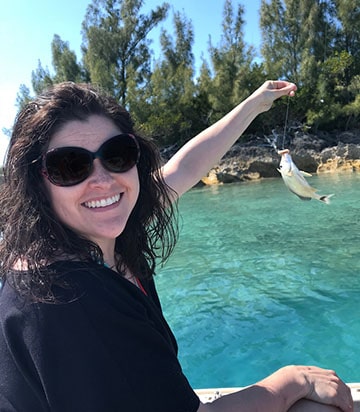 Kate Bessette works as one of our Cell Culture Scientists, managing the contract production of antibodies for our fermentation department. She also coordinates the Bio X Cell Employee Team-building program, planning many of the fun group activities our company enjoys. Kate joined Bio X Cell in 2013, bringing ten years of research experience with her. Check out a list of her publications here.
She graduated from St. Lawrence University in 2003 with a Bachelor of Science degree in Biology. Outside of the lab, you may find Kate on the sidelines of a soccer, baseball or basketball game, watching her two teenage boys play sports. Kate is also a leader for Scouts BSA and spends a lot of time outdoors with Troop 232. In her free time, Kate enjoys hiking, kayaking, and taking dance classes.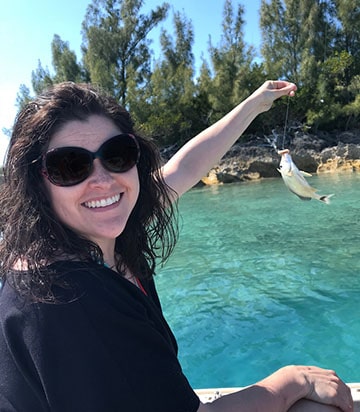 Kate Bessette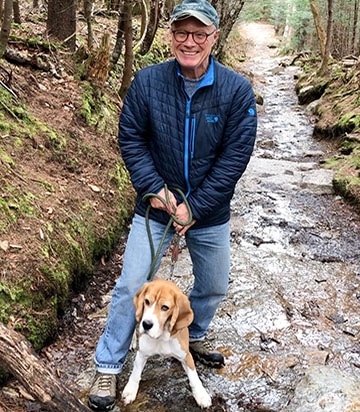 Klaus is the president and founder of Bio X Cell. He created the company in 1997 in response to the growing need for accessible, high-quality, in vivo-ready antibodies in both the private and public research sectors.
Klaus was born in Germany where he earned a PhD in Microbiology from the University of Stuttgart. After graduation and 2 years as a post-doc at MIT, Klaus was offered a job with Boehringer Ingelheim in Connecticut. While there, he specialized in purifying and fermenting monoclonal antibodies. This job gave Klaus the cell culture knowledge he would later draw upon when starting Bio X Cell.
Initially Klaus was responsible for every facet of Bio X Cell, from production through shipping. As the company has grown, Klaus has continued to oversee operations, ensuring ongoing quality of production as well as modeling a positive company culture that encourages a strong sense of social responsibility among employees.
Outside of the office, Klaus enjoys road biking, skiing, hiking with his dog Lui, and making sushi. He and his wife Patti enjoy watching their daughter swim competitively, and his family's collective love of the outdoors has taken them on adventures all over the world.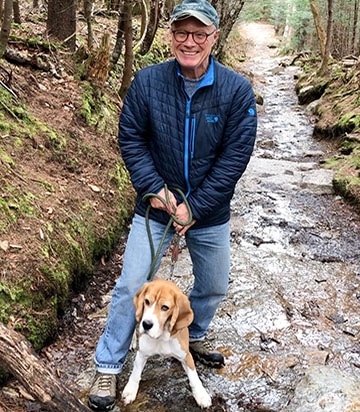 Klaus Lubbe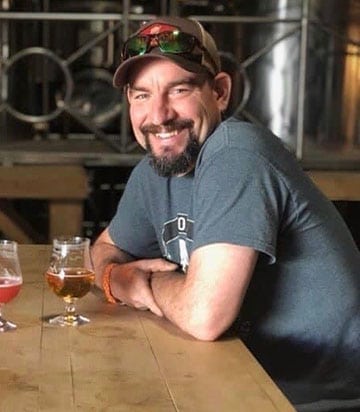 In July 2020, Kyle joined the Bio X Cell team as a shipping representative. Kyle brings with him a wealth of experience— he spent 18 years working at HP Hood, including 3 ½ years as a production supervisor. He also spent 8 years in the Vermont Army National Guard where he served as a Field Artillery Unit Sergeant.
At Bio X Cell, Kyle's duties include printing, preparing, and packaging outgoing orders, updating shipping reports, and ensuring necessary shipping supplies are stocked. He has an eye for detail, accuracy, and organization, and those skills, coupled with many years of past shipping experience, make him a wonderful asset to the Bio X Cell shipping department.
Kyle is looking forward to working the predictable hours Bio X Cell has offered him. He enjoys spending time with his wife and his two English springer spaniels. He has also been a volunteer at his local fire department for almost 20 years. Kyle enjoys spending time outside—favorite activities include maple sugaring, bird hunting with his dogs, snowmobiling, deer hunting, and hiking.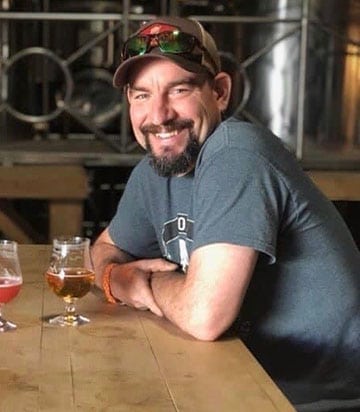 Kyle Bedard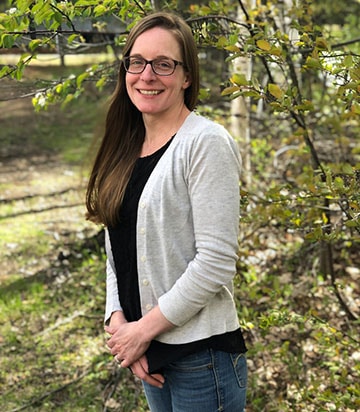 Lauren joined the Bio X Cell Team in 2008. Her role has grown along with the company, and she is now our Supply Manager, overseeing the Shipping, Customer Service, and Billing Departments. In addition to her on-site duties, Lauren regularly attends tradeshows with Bio X Cell, meeting clients face-to-face and highlighting our in vivo-ready antibodies.
Lauren holds a BS in Biological Sciences from Dartmouth College. Past work experience includes defining how inflammation regulates matrix metalloproteinase (MMP) gene expression in arthritis and cancer through Dartmouth College at the VA in White River Junction, Vermont. Lauren's publications can be found here:
CCAAT Enhancer Binding Protein- Regulates Matrix Metalloproteinase-1 Expression in Interleukin-1 -Stimulated A549 Lung Carcinoma Cells

The synthetic triterpenoid TP-222 inhibits RANKL stimulation of osteoclastogenesis and matrix metalloproteinase-9 expression
RelA is Required for IL-1β Stimulation of Matrix Metalloproteinase-1 Expression In Chondrocytes
Interleukin-1 beta induction of matrix metalloproteinase-1 transcription in chondrocytes requires ERK-dependent activation of CCAAT enhancer-binding protein-beta
CCAAT Enhancer Binding Protein- Regulates Matrix Metalloproteinase-1 Expression in Interleukin-1 -Stimulated A549 Lung Carcinoma Cells
Lauren is a busy wife and mother of two young daughters, two dogs, and two cats. She also keeps a small number of livestock and helps with her family's maple syrup business. She is on the board of the local Preschool and is an active PTA member. Lauren enjoys being outside, watching her girls play sports, and skiing as a family.
Lauren enjoys working for Bio X Cell and holding a seat as advisory committee member for Bio X Cell's Employee Driven Philanthropy Fund. She loves that Bio X Cell's products play an important role in preclinical research and that the company gives back to our local community.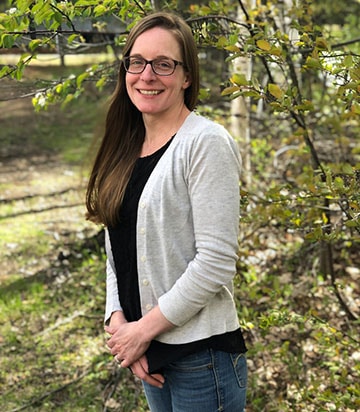 Lauren Phelps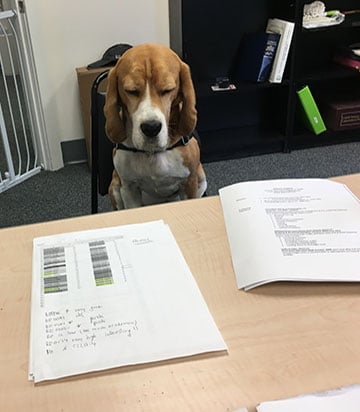 Liu is Bio X Cell's team mascot. He was born in Cologne, Germany in 2014 and has helped with administrative tasks ever since. When not greeting delivery drivers or announcing visitors, Lui enjoys taking long walks with Klaus. Other favorite activities include chasing frisbees, scavenging for food, and curling up on the sofa in front a warm fire.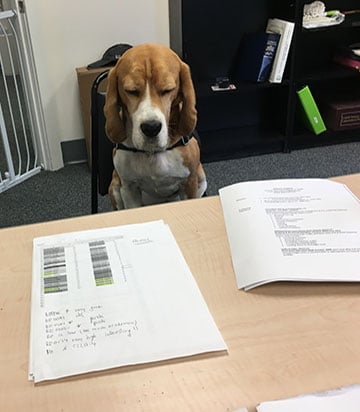 Lui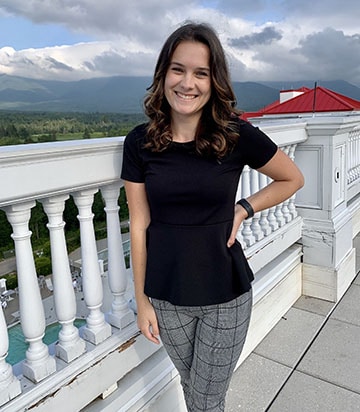 Megan started at Bio X Cell in the Summer of 2021 as an intern in our Quality Control Department. She transitioned to a full-time Quality Control Associate in August of 2021. In this role, Megan provides support in all areas of post-production processing. She completes testing and analysis via a variety of techniques and assays to ensure that all Bio X Cell products meet our rigorous standards of purity. Additionally, Megan provides support to end-stage production including vial-filling and labeling. Megan has a Bachelor of Science in Neuroscience and a Bachelor of Arts in Psychology with a minor in Biology from Keene State College.
Megan appreciates the kind and dedicated individuals she has encountered at Bio X Cell. Outside of the lab, she enjoys painting, skiing, and photography. She specifically loves portrait photography and has an amateur photography portfolio. Megan has a two-year-old tuxedo cat.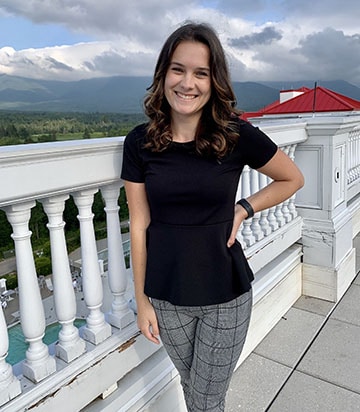 Megan Marshall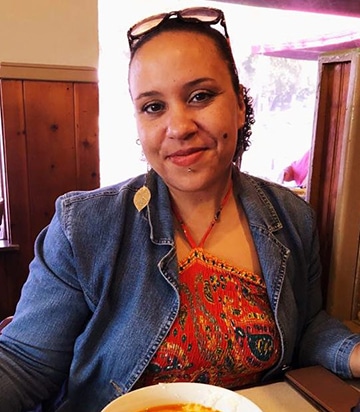 Melanie Noyola joined Bio X Cell in December 2021. She takes on many roles at Bio X Cell European Supply Center in Germany, including purchasing, administrative tasks, and shipping Bio X Cell products to our European distributors in a timely and safe fashion. Melanie enjoys having different tasks and developing close contact with Bio X Cell customers and distributors. Before joining Bio X Cell, she worked for an international diagnostics company as a customer service team member for over 20 years.
In her free time, she loves to travel and enjoys nature. She also reads a lot and enjoys music.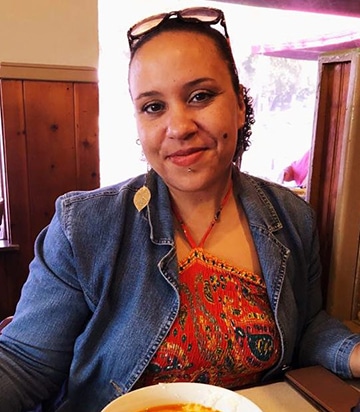 Melanie Noyola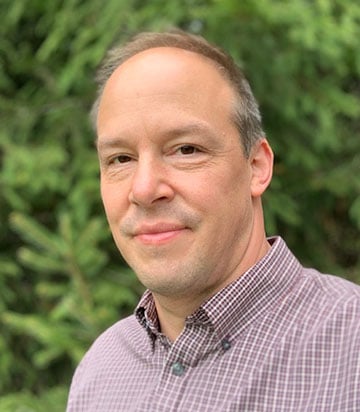 Mike works as a lab technician in our Purification Lab. He first worked at Bio X Cell from 2004-2006 and then returned to the company at the end of 2016. His responsibilities include analytical testing, harvest concentrate processing, purification buffer constitution, equipment management and maintenance, and supplies inventory management. When needed, he also provides cross-departmental support to the Fermentation Lab.
Mike has an Associates degree as a Clinical Lab Scientist and maintained ASCP certification during his 14-year career at Dartmouth-Hitchcock Medical Center. At DHMC, Mike spent 12 years working in clinical chemistry and another 2 years as an assistant coordinator for point-of-care testing.
Outside of the lab, Mike is a devoted family man. He lives with his wife, young son, two dogs and two cats. Together they have embarked on a home-building adventure and look forward to what lies in store for their family.
Mike has brought his incurably positive attitude to Bio X Cell and, in keeping with his good-natured sense of humor, he appreciates the camaraderie and collaborative work environment fostered by the company. He also appreciates working in an industry that contributes to the continued advancement of scientific frontiers in immunology.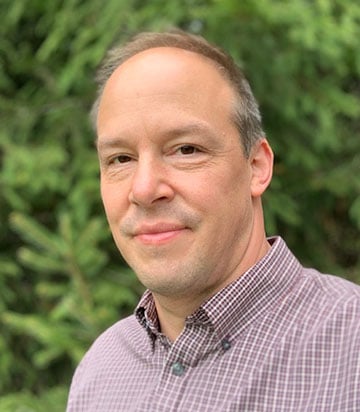 Mike Foster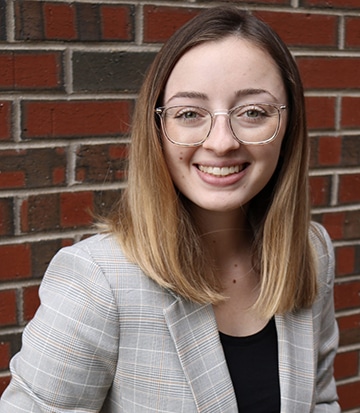 Moriah Audette joined the Bio X Cell team in April 2022 as a Cell Culture Manufacturing Technician. In this role, she works to support the fermentation department in growing and culturing cell lines to produce high-quality antibodies. She is excited to be a part of such a positive and innovative work environment.
She received a Bachelor of Science in Biology with a minor in Studio Arts from Keene State College. Outside of work, Moriah enjoys creating open-source scientific illustrations for Keene State College, spending time with her two cats and four bunnies, camping, and kayaking.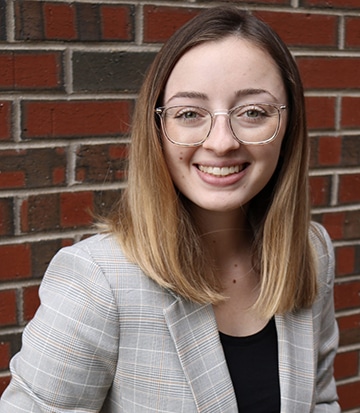 Moriah Audette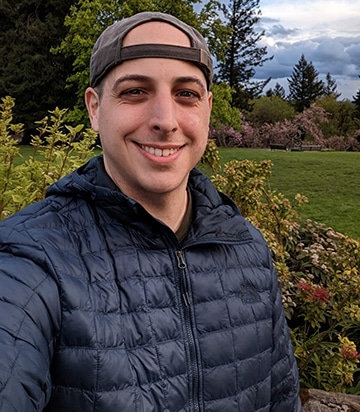 Nick Russell joined Bio X Cell in 2021 as the Director of Domestic Sales. Nick enjoys working with his team to provide Bio X Cell's customers with excellent products and services and an enjoyable experience at trade shows. Outside of work, Nick enjoys spending time with his two wonderful boys, Onewheeling, playing guitar and piano, hiking, and eating Taco Bell.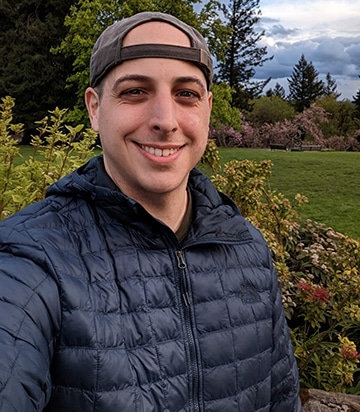 Nick Russell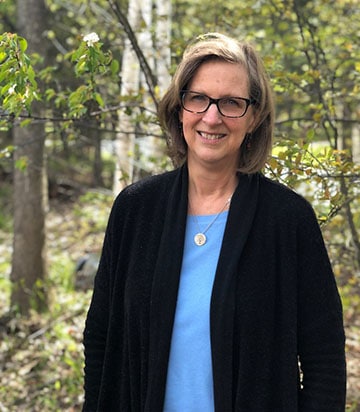 Pamela began working at Bio X Cell in 2014 and she knew from the get-go that it was a place she wanted to stay.
Pamela spent 30 years in fine dining as a bartender and bar manager and is a cofounder of Blue Moon Sorbet. Running her own business is how Pamela began her bookkeeping education. In that time, she also built an appreciation for people who have integrity, professionalism, and an eye for detail. She finds a sense of humor indispensable in co-workers and enjoys the way in which everyone at Bio X Cell brings something different to the table. She, for one, can literally always bring sorbet to the table. She has also been struck by the incredible generosity not just of Bio X Cell, but also of its employees. Giving back to the community and beyond is a cornerstone of the Bio X Cell ethos, and Pamela greatly values that aspect of the company.
In the course of building a business with the most loving partner, friend, husband anyone could ever wish for, Pamela also raised two daughters each of whom is trying to save the world one high school student and wild animal at a time. Pamela and her husband enjoy spending time with their young grandson and their whole family loves spending time outside, whether they be hiking, swimming, gardening or eating a simple meal in the backyard with loved ones.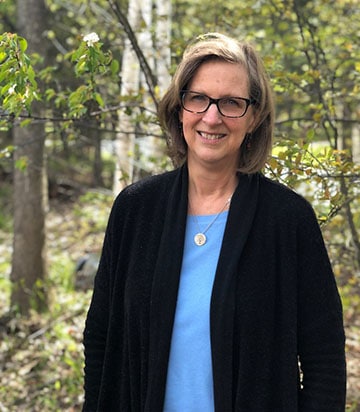 Pamela Frantz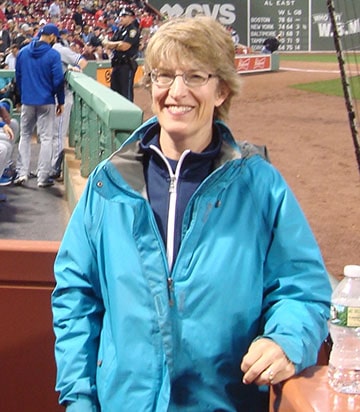 Sally joined Bio X Cell as a Senior Research Associate in November 2014. As part of the fermentation department, Sally supports all functions of production through harvesting. Her responsibilities include initiating product batches, passaging, inoculating production cultures, banking, formulations, and data collection and documentation. In addition to her work in cell culture, Sally is also a team lead for Quality Control. She performs in-process testing and release testing for our products as well as additional investigations when needed by the technical services department.
Sally has a Bachelor of Science in Biochemistry from the University of Vermont. She has a spent many years in the field of biotechnology. Areas of experience include research, product development, analytical development, biopharma manufacturing, and quality control.
Outside of the lab, Sally enjoys discovering new places. Recent destinations have included Aruba, Mexico, and Peru. Sally loves reading, puzzles, baseball (Go Red Sox!) and going on walks with her husband and their chocolate Labrador, Jessie. Sally is an accomplished baker and cook. She specializes in cookies but has also won prizes for pie and chili in Bio X Cell-sponsored employee cook-offs.
Sally enjoys providing quality Bio X Cell monoclonal antibodies to researchers making important discoveries in the biomedical sciences. She also appreciates Bio X Cell's culture of giving as exemplified by the Bio X Cell Fund.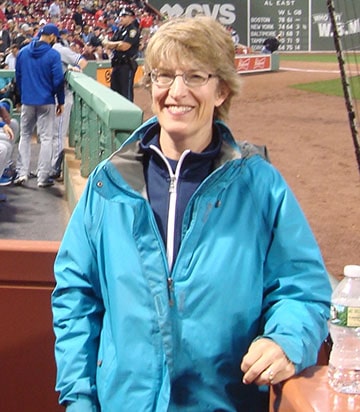 Sally Haugen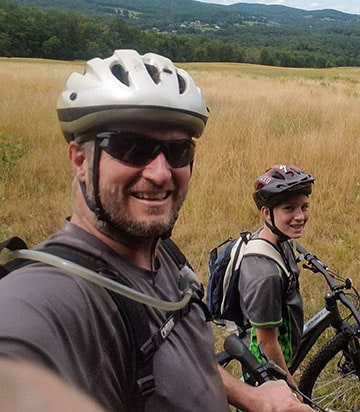 Sean is one of Bio X Cell's Cell Culture Scientists. His position at Bio X Cell began in March of 2018. Sean maintains cultures for catalog items and processes improvement experiments. His background consists of a degree in Biotechnology as well as 10 years of process development/improvement lab experience and 4 years working as a research associate in fermentation and scale-up.
Sean is married with two-teenaged sons and has a rescue dog named Monroe for twelve years. He spends much of his down time throughout the winter skiing alpine and backcountry, snowshoeing, sledding, and snowmobiling with his family. For the remainder of the year, Sean enjoys mountain biking, kayaking, and hiking as well as coaching his boys in club soccer. Most recently, he has resumed his passion for woodworking.
Most people do not know that Sean has been a ski instructor for twenty years and a soccer coach for the last twelve years. He relishes in the opportunity to share his love for both skiing and soccer through the art of teaching.
Sean's favorite aspect about Bio X Cell is the relaxed atmosphere. Everyone accepts responsibility for their actions, and he appreciates that management supports this healthy working environment. Sean values Bio X Cell's mission in supporting local communities and organizations through the employee-driven philanthropy fund. He believes working for a company with so many values, creates a sense of pride in his work ethic.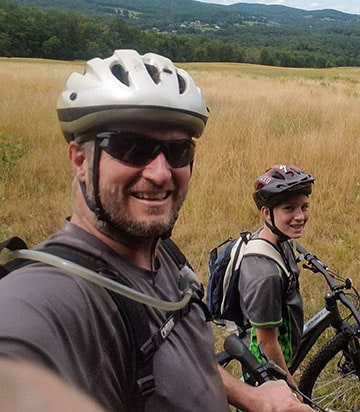 Sean O'Brien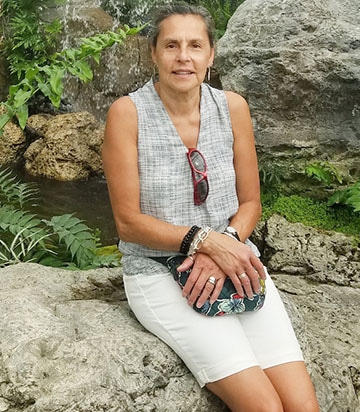 Tami is Bio X Cell's Administrative Assistant. She started with Bio X Cell in August of 2018. Tami will greet you with a smiling face both in-person or over the phone. As an Administrative Assistant, she handles many office tasks including processing orders, providing customer service, and entering projects into the Bio X Cell database.
Tami has a great knack for decorating; she transforms the Bio X Cell office in honor of seasons and holidays throughout the year. Tami is also known for her treat-giving. Whether it is baked goods or the endless bowls of candy, she will always have something sweet to add joy to your day.
Prior to working at Bio X Cell, Tami spent many years working in an office environment. She brings her extensive experience and excellent work-ethic to Bio X Cell. Her favorite aspect of working at Bio X Cell is her coworkers. She enjoys the fun atmosphere as well as everyone's sense of humor.
When Tami is not working, she is spending time with her husband, daughter, son, and adopted a cat. She enjoys gardening and fishing in the spring and summer months and cross-country skiing in the winter. Tami also loves reading and enjoys both tangible books and audiobooks. Tami loves to travel and makes a yearly trip to see her son in South Carolina. Other recent trips include Paris, France and Acadia National Park, Maine.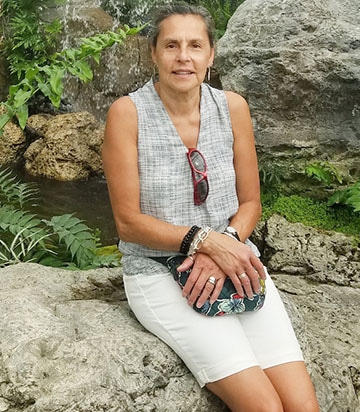 Tami Alarie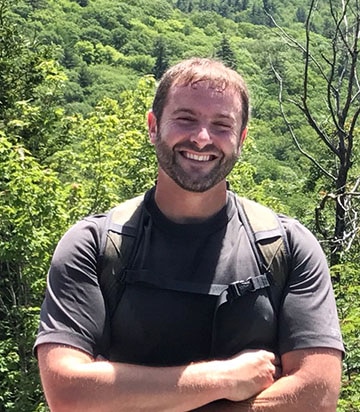 Tim Keane is our Chief Operations Officer and General Manager. Tim began working at Bio X Cell in 2004 when he joined the team as an Antibody Purification Technician.
Tim has an educational background in biotechnology and biochemistry. In his years at Bio X Cell, his responsibilities have included working in the fermentation lab, shipping and logistics, sales and marketing, and customer service. He even designed and published Bio X Cell's first ecommerce website. Today, Tim is most active in day-to-day operations management including supply chain, trade show scheduling and logistics, domestic and international business development, and customer service. He is also always ready to handle whatever additional tasks the growth of this dynamic company throws at him.
Tim's favorite things about Bio X Cell are his colleagues; he loves the countless belly laughs and years of colorful stories they have shared. He has seen co-workers overcome adversities and has appreciated being part of their growth as well as that of Bio X Cell. Tim is also grateful that Bio X Cell gives him a place to experiment with his knock-knock jokes and one-liners.
When Tim is not working, he enjoys being outside in nature and traveling to new places. Tim enjoys getting his adrenaline pumping and participates in activities such as obstacle races, road bicycling, 5K runs, backpacking, riding his motorcycle, and listening to hard rock music like TOOL.
Tim is the Vice Chair of the Bio X Cell Philanthropy Committee and also loves volunteering in community service efforts by working at a local community food shelf and delivering meals to seniors via the local Meals on Wheels program.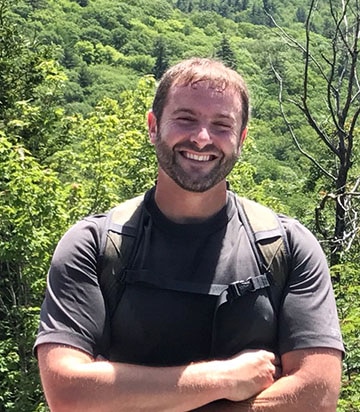 Tim Keane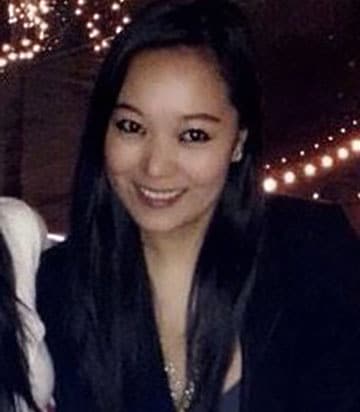 Xixi joined the Bio X Cell team in July of 2020 as our Director of Marketing and Branding. In this position, Xixi is responsible for evaluating, developing, and overseeing marketing strategies with the goal of increasing brand awareness and market share. Xixi has an educational background in biochemistry and extensive research experience from Dana Farber Cancer Institute. She also has a strong background in product management and marketing and business development in the protein research field.
When not working, Xixi enjoys hiking and getting lost in the woods with her dog, Omelette. Although she is quick to clarify—while she frequently gets lost, Omelette never does. He always knows exactly where he is and can be relied on to find his way back to the car. Xixi loves to travel and immerse herself in different cultures and foods. In her downtime, she enjoys playing tennis, taking dance classes, and binge-watching superhero movies.
Xixi was drawn to Bio X Cell by the high-quality products we produce. All Bio X Cell in vivo functional grade antibodies are manufactured in our own facility in the U.S., with the highest quality standards in place. As the original manufacturer, Bio X Cell can provide fast and exceptional technical support to our customers. Xixi is appreciative of how involved our CEO and COO are in the daily operations of the company. They are invested in ensuring that Bio X Cell customers have the best experience, products, and services possible. Xixi is proud to be promoting a product that she can get behind so fully, and she is excited to work with a team that is committed to maintaining such high standards.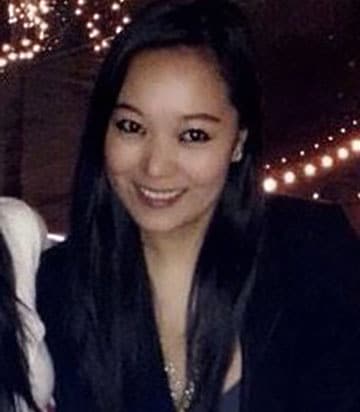 Xixi Chen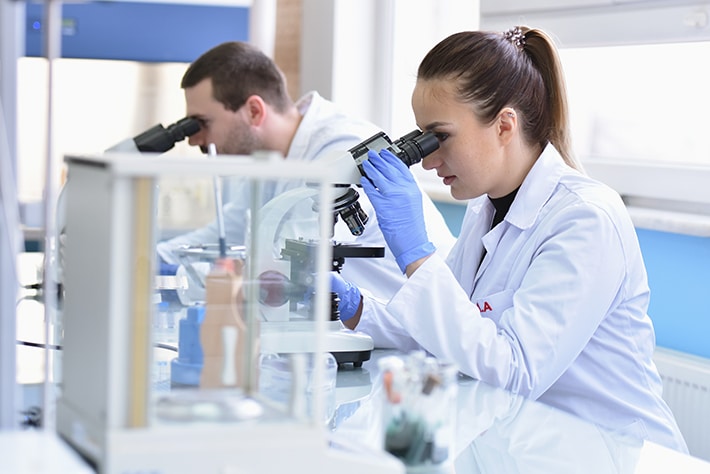 Our Culture
Working Closely Together with a Collective Goal
At Bio X Cell, our customers are our top priority. As scientists that have worked in research labs, we understand the importance of product quality. We strive to provide the best products and services to our customers.
We cultivate an environment of collaboration, innovation, and support where every member of our team can share ideas and work together to bring those ideas to life.
Proudly Located in New Hampshire, USA
Our products are manufactured on-site at our facility in Lebanon, New Hampshire. This gives us total control over the manufacturing process so we can offer high-quality antibodies, readily-available.
Orders shipping to the continental US are processed within one business day of order receipt and shipped with priority overnight service. With our European Supply Center, we also offer rapid delivery to Europe from our European Supply Center.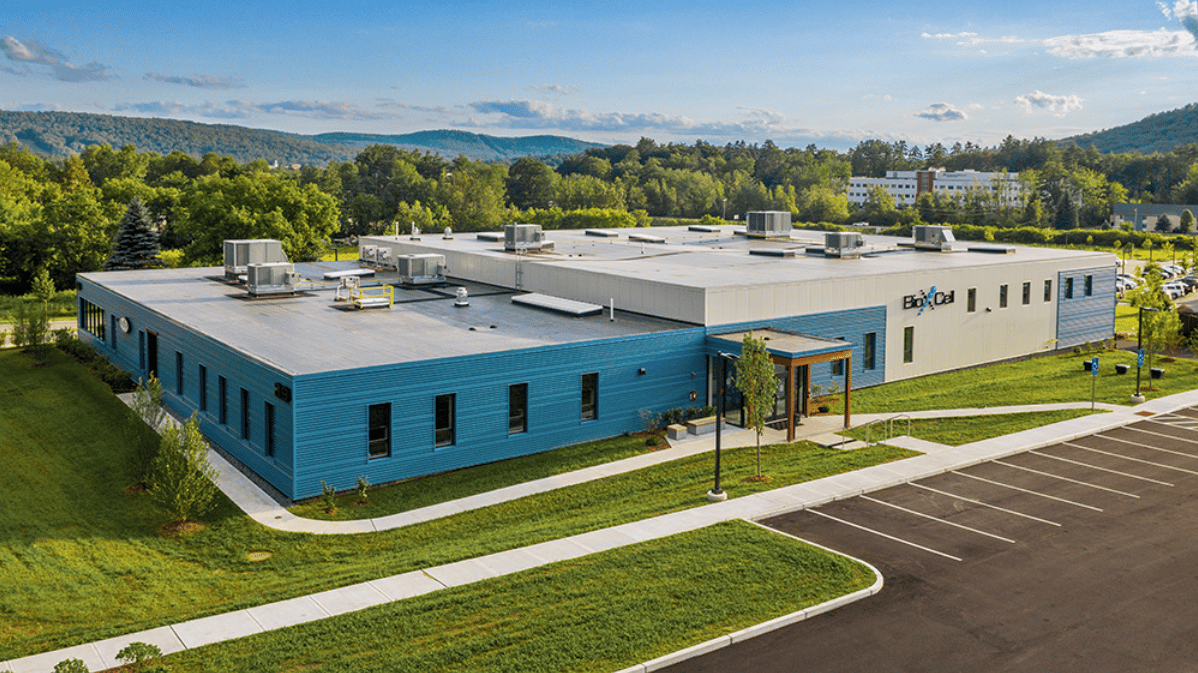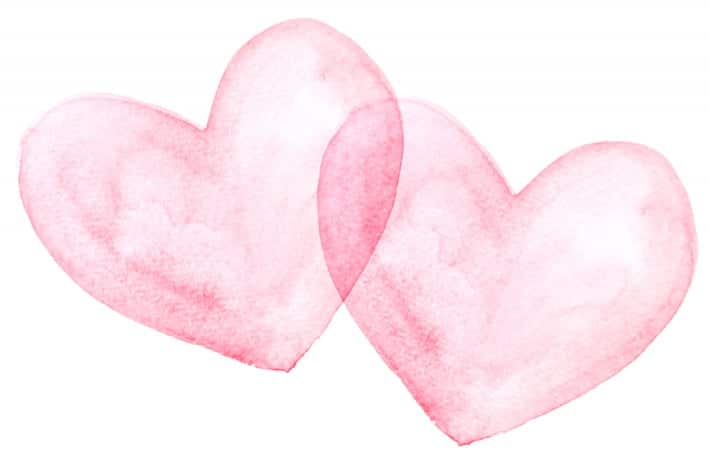 Supporting Our Community
Impacting the World Beyond Antibodies
We are proud to be a part of our beautiful New Hampshire community and aim to create a better world and positively impact the lives of others around us.
We do this by supporting a variety of non-profit organizations through gifts made by the Bio X Cell Fund (BioFund), organizing fundraising events and supporting time off for community service days.
Join Our Team
We're looking for high-energy antibody enthusiasts with a great personality.