Immunology 2019


C O N G R A T U L A T I O N S to Yang Hu, PhD from

The Forsyth Institute

! He is our Beats Giveaway Winner! Thank you so much for all that participated! To read more about Yang Hu and The Forsyth Institute visit https://www.forsyth.org/person/scientist/ant-3

You'll want to sign up for our newsletter to learn about all of our future promotions and giveaways!
Are you attending AAI 2019?
You will want to stop by and say "Hi!" to the Bio X Cell crew at booth #915. Collect your new favorite t-shirt and enter our raffle to win a pair of Beats Studio3 wireless over-ear headphones. Our famous prize wheel is all oiled up and ready for you to win HUGE product discounts!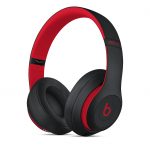 Stop by booth #915 for details on how to be entered into the raffle for a chance to win a pair of Beats Studio3 wireless over-ear headphones!
History
For over 100 years, AAI has been the world's leading forum for researchers dedicated to advancing the field of immunology through the elucidation of the basic principles of immune function. AAI is dedicated to fostering the interchange of ideas and information among investigators, and addressing the translation of this information into clinical practice. AAI serves its nearly 8,000 members and the global community through its annual meeting, summer courses, awards and fellowship programs, career development opportunities, and the publication of The Journal of Immunology and ImmunoHorizons. (https://www.immunology2019.org/)
Bio X Cell and AAI
It has been a tradition for Bio X Cell to attend AAI annually. This will be the 11th year for Bio X Cell attending this conference.
"The annual AAI meeting is THE highlight of the year for us at Bio X Cell.  It provides the opportunity to establish new relationships, get great customer feedback and personally thank our longtime loyal clients.  It is hands down the most rewarding meeting we attend."

-Tim Keane Bio X Cell COO
We are looking forward to speaking with you about our new antibodies and discovering how Bio X Cell can help you achieve your research goals!
For more information about AAI 2019 visit https://www.immunology2019.org/