AACR 2019

Are you attending AACR 2019?
Please stop by and say "Hi!" to the Bio X Cell crew at booth #1842. Come visit our booth to spin our prize wheel, win product discounts and collect your free T-shirt! We are looking forward to speaking with you about our new antibodies and discovering how Bio X Cell can help you achieve your research goals!
We are here and having fun!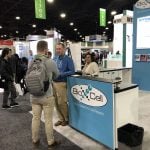 The conversation has been informative and the prize wheel has been successful! We are having a great time thus far and there is still more fun to be had!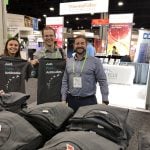 And Bio X Cell's FREE T-shirts....how cool are they!
Tim wants to see you win big on our prize wheel. Check us out over at BOOTH #1842
What's going on?
For the last five consecutive years, Bio X Cell has been attending the Annual Meeting for the American Association of Cancer Research.  The AACR annual meeting is the largest of its kind in the world for cancer researchers, bringing together more than 18,000 researchers from over 60 countries every spring.  Please join us for this year's meeting in beautiful Atlanta, Georgia!
"The AACR Annual Meeting program covers the latest discoveries across the spectrum of cancer research—from population science and prevention; to cancer biology, translational, and clinical studies; to survivorship and advocacy—and highlights the work of the best minds in research and medicine from institutions all over the world. (https://www.aacr.org)"
Read more about the details here
Download the App
Carry the Annual Meeting with you wherever you go—with or without a network connection. For instructions on how to download the free app click here
Sneak Peek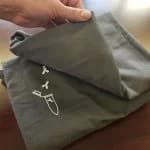 You will definitely want to visit BOOTH #1842 to score your FREE T-shirt. Check out the sneak peek preview! We will also have other FREE goodies, our famous prize wheel game, and of course our delightful conversation :)
Program Sessions
"Educational programming will begin on Friday, March 29, at 3 p.m. and continue through Saturday, March 30. More than 60 unique Educational Sessions and Methods Workshops are included in this program, and sessions are open to all meeting registrants (https://www.aacr.org)"
Click here to view AACR 2019 Program Planner
You can view all pertinent program information here: https://www.aacr.org