Deplete neutrophils in mice with InVivoMAb anti-mouse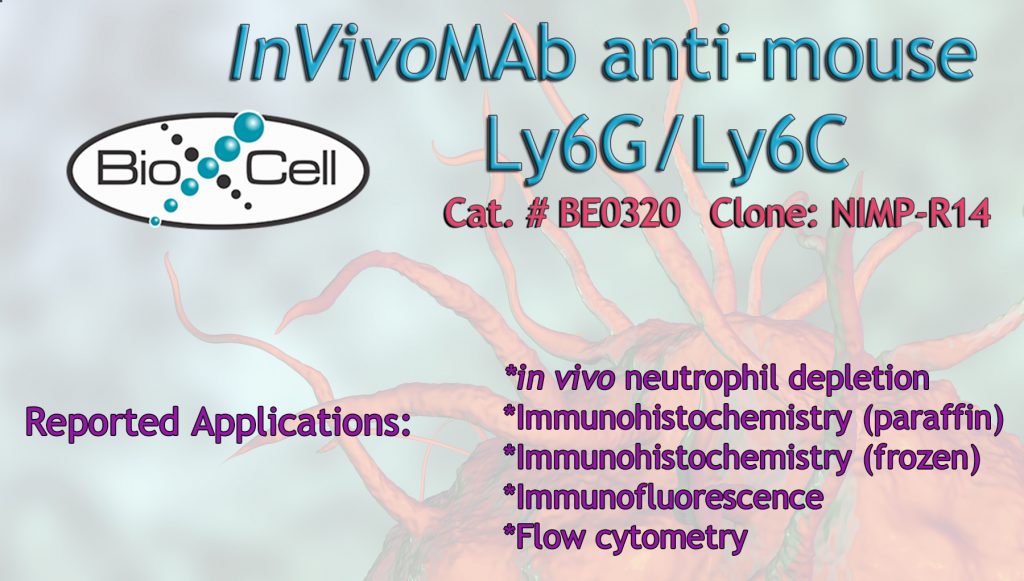 The NIMP-R14 monoclonal antibody is specific for murine neutrophils. The antibody is reported to react strongly with mouse Ly6G and Ly6C previously referred to as GR-1. Ly6G is a 21-25 kDa member of the Ly-6 superfamily of GPI-anchored cell surface proteins with roles in cell signaling and cell adhesion. Ly6G is expressed differentially during development by cells in the myeloid lineage including monocytes, macrophages, granulocytes, and neutrophils. Monocytes typically express Ly6G transiently during development while mature granulocytes and peripheral neutrophils retain expression making Ly6G a good cell surface marker for these populations. Ly6C is a monocyte/macrophage and endothelial cell differentiation antigen regulated by interferon gamma and is thought to play a role in the development and maturation of lymphocytes. The NIMP-R14 antibody has been shown to be useful for depletion of neutrophils in mice.
This Antibody Is Useful For:
in vivo neutrophil depletion
Immunohistochemistry (paraffin)
Immunohistochemistry (frozen)
Immunofluorescence
Flow cytometry
As always Bio X Cell antibodies are specifically formulated for in vivo use and feature:
> 95% purity
Ultra-low endotoxin levels
Preservative, stabilizer, and carrier protein-free
---
The LTF-2 monoclonal antibody reacts with keyhole limpet hemocyanin (KLH). Because KLH is not expressed by mammals this antibody is ideal for use as an isotype-matched control for rat IgG2b antibodies in most in vivo and in vitro applications.
---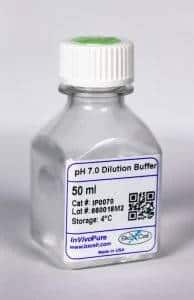 InVivoPure™ dilution buffers are specifically formulated and tested to satisfy the stringent requirements for in vivo applications. They are extremely low in endotoxin, have been screened for murine pathogens, tested in animal models for toxicity and are formulated with respect to buffer composition and pH to satisfy the requirements of Bio X Cell's antibodies.
---