Tour of Asia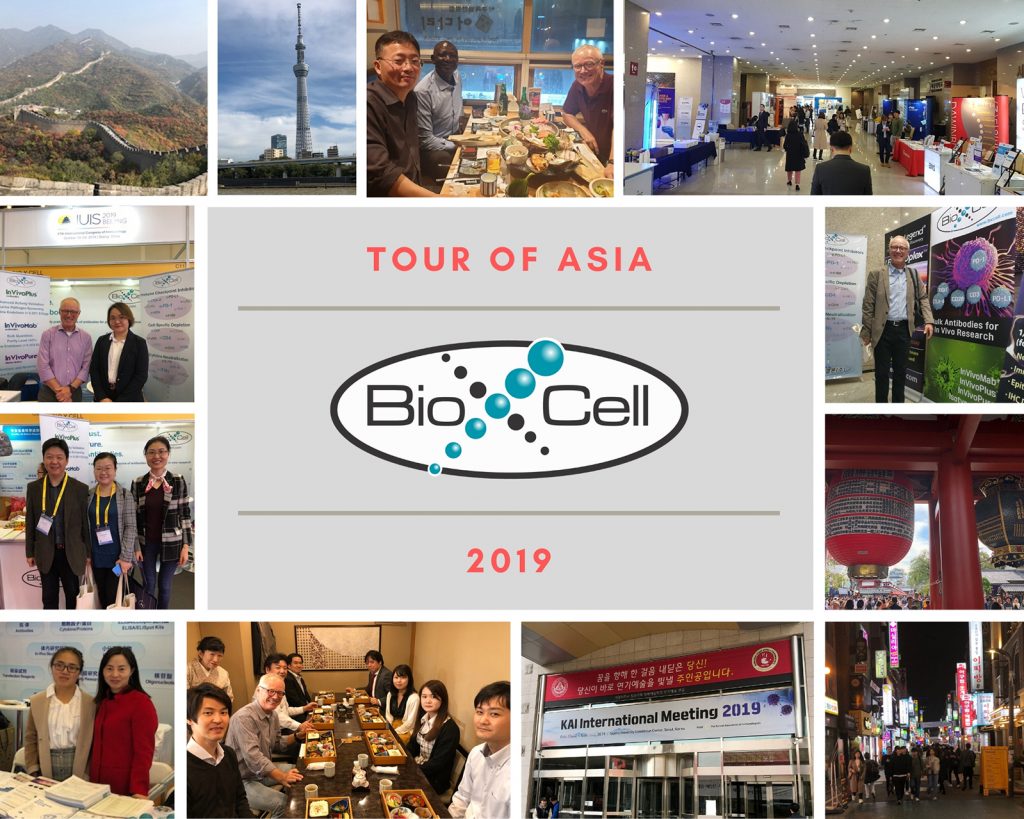 Bio X Cell is fortunate to have the support of numerous motivated and successful international distributors. With their support, we were able to expand our business into countries all around the globe and supply our customers with our in vivo-ready antibodies. We work closely with our international partners, support them in their marketing efforts and help them distribute our products efficiently to the customers. Together with our local distributors, we strive to foster scientific research with the best customer and technical support. It is always a pleasure to meet our distribution partners face-to-face, exchange ideas, enjoy their hospitality and appreciate their culture.
This autumn, Klaus Lubbe, our CEO, traveled to Asia where he met with four distributors: Neobioscience, Tokyo Future Style, IWAI Chemicals and BioCLONE. While traveling in the region, Klaus also attended two conferences, IUIS 2019 in Beijing, China and KAI in Seoul, Korea.
---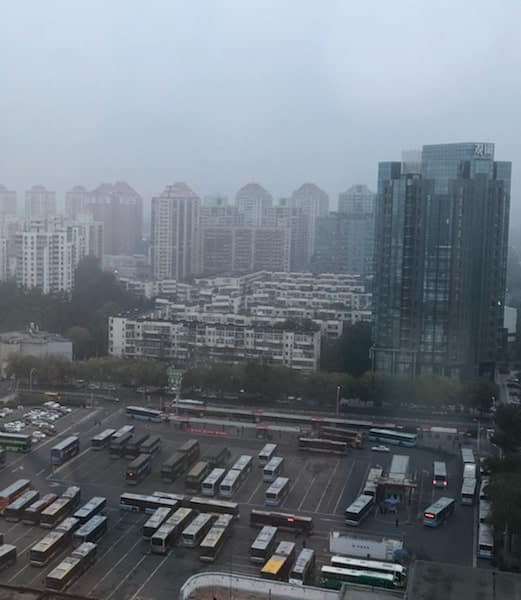 Bejing, China
Klaus landed in Bejing on a cloudy morning.  He met up with representatives of Neobioscience and together they prepared to co-exhibit at IUIS 2019.
IUIS 2019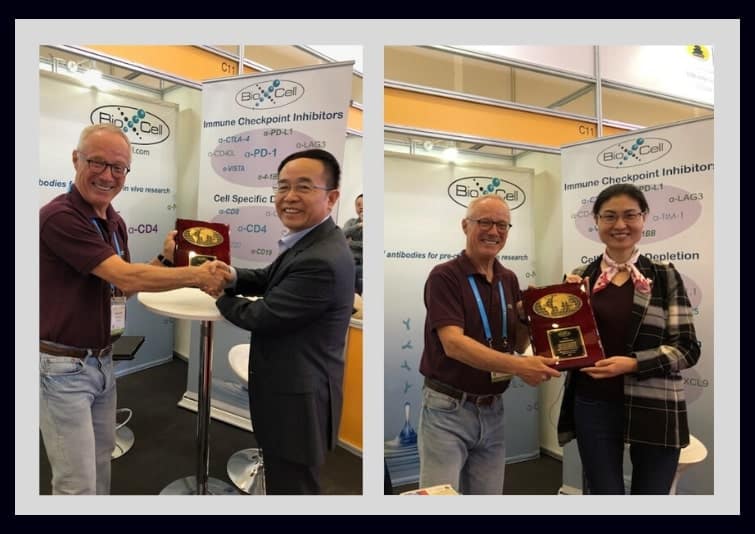 IUIS 2019 was a successful conference. Bio X Cell and Neobioscience were able to network with researchers from China and beyond. Klaus very much enjoyed meeting attendees and hearing the ways in which Bio X Cell products have helped them meet their research goals.  
Those who visited Bio X Cell and Neobioscience at Booth C11 were given the opportunity to spin the famous Bio X Cell wheel for a chance to win prizes and coupons. 
At the end of the conference, Klaus honored the Neobioscience team with an Award of Appreciation and Achievement. Bio X Cell looks forward to many more years of partnership with Neobioscience.
---
The Great Wall of China
The next stop on the tour of Asia was the Great Wall of China. Klaus was excited to visit this ancient structure. The Great Wall extends 3,889 miles and was built in the 7th century BCE to protect the northern border. Klaus welcomed the opportunity to visit the Great Wall and enjoyed the breathtaking foliage and beautiful countryside. 
 
---
Japan
Before heading to KAI, Klaus visited Bio X Cell's distributors Tokyo Future Style Inc. in Tsukuba City, Ibaraki and IWAI Chemicals in Chuo-ku, Tokyo.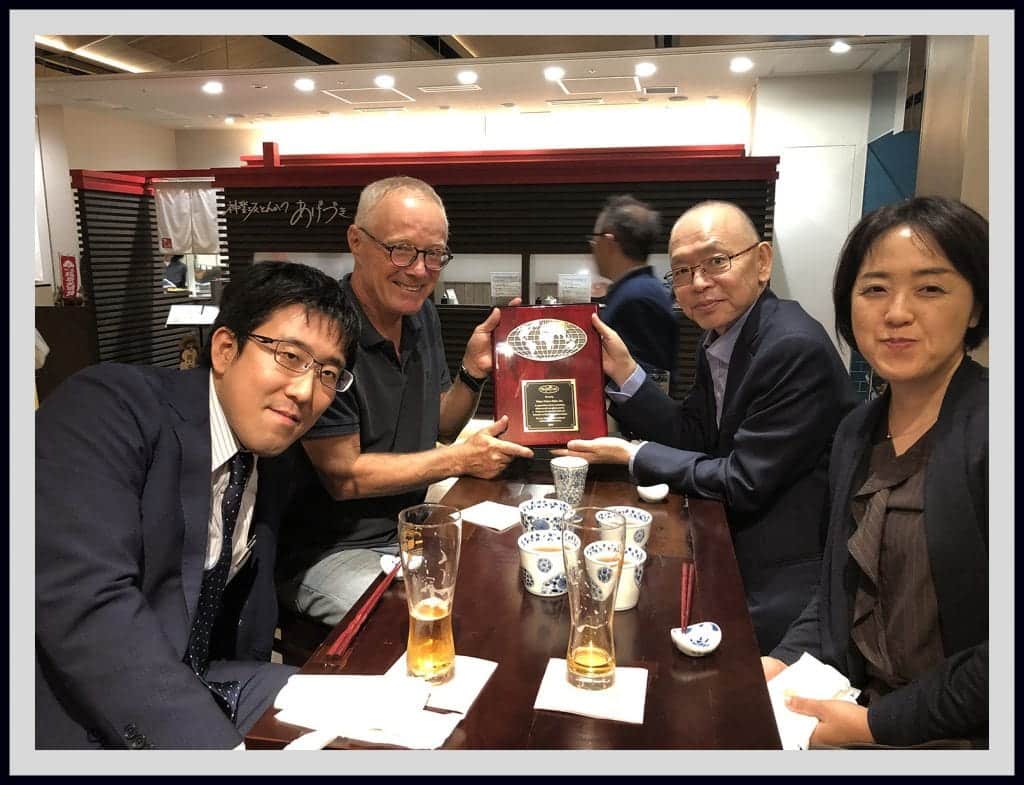 It was a pleasure for him to meet with Takashi, Tomo, and Kuniko. Bio X Cell is grateful for Tokyo Future Style for its continued success in distributing Bio X Cell's monoclonal antibodies to researchers throughout Japan. In recognition of their efforts, Klaus presented Tokyo Future Style with an Award of Appreciation and Achievement.
Klaus thoroughly enjoyed meeting with Mr. Hideki Maruyama and the Iwai Chemicals team. He was delighted to accompany the group out for a delicious meal and a night on the town. Klaus was honored to present the staff of IWAI Chemicals with an Award of Appreciation and Achievement for their ongoing dedication and support. We look forward to many more years of partnership!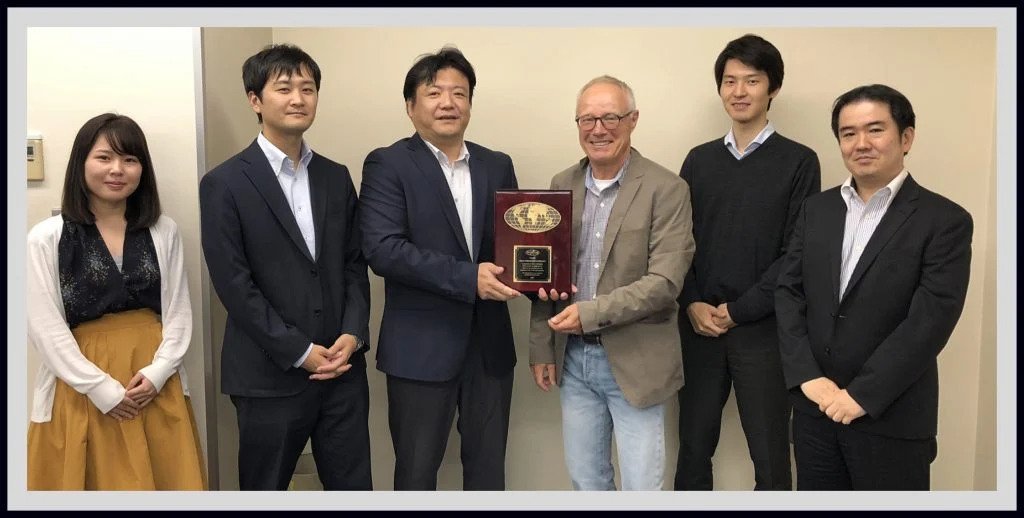 ---
KAI International Meeting 2019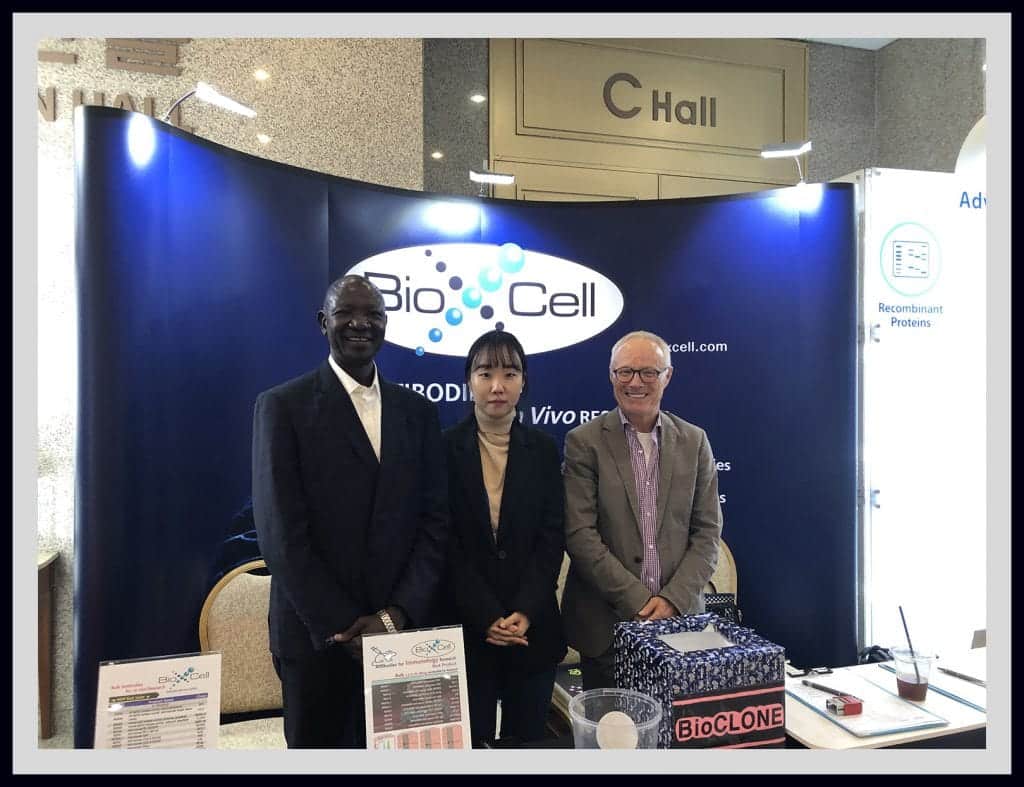 The last stop on the tour of Asia was Seoul where Bio X Cell co-exhibited at KAI with our Korea-based distributor, BioCLONE. KAI was a productive experience for Bio X Cell; Klaus enjoyed speaking with researchers about the ways in which they have used Bio X Cell products. He also had a great time getting to know the team at BioCLONE.
BioCLONE Corp. was founded in 2000 and is located in the downtown, Seoul metropolitan capital city of Korea.
Like Bio X Cell, the company is privately run and has worked hard to create long-lasting relationships with their customer base. BioCLONE specializes in products for Immunology, Molecular biology, and Cell biology, as well as Biochemical reagents and instruments. Through the sale of Bio X Cell antibodies and other products, BioCLONE works to accelerate scientific discovery and improve research capacity in the region they serve.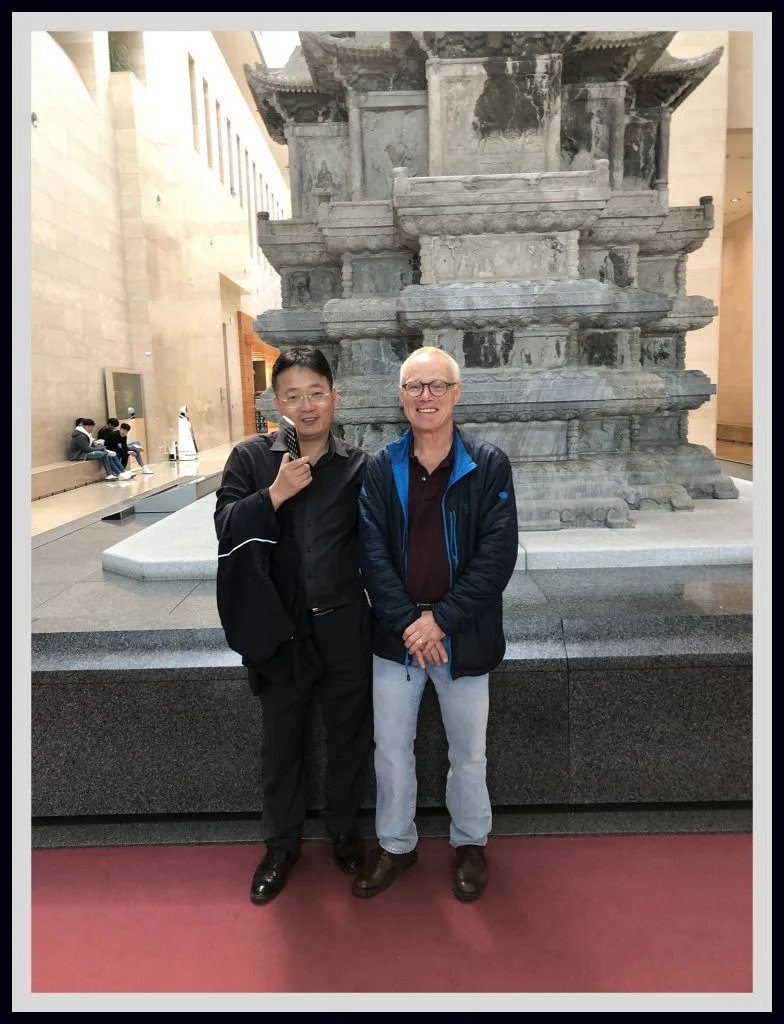 Klaus enjoyed site-seeing throughout Korea with Mr. Lim (CEO, BioCLONE) as well as exploring the culinary delights Seoul has to offer. 
As of 2020, Bio X Cell will be partnering with BioCLONE as Bio X Cell - Korea. We are excited to expand our collaboration to a new level of partnership.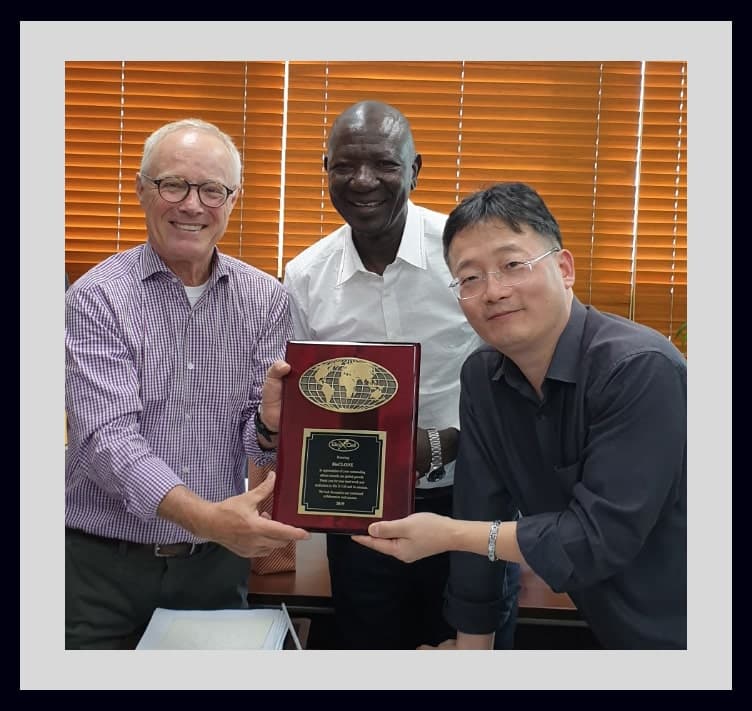 With gratitude for BioCLONE's continued efforts and support, Klaus presented them with an Award of Appreciation and Achievement. Bio X Cell is thrilled to work so closely with the BioCLONE team. It has been an honor to create such a strong partnership. We look forward to many more years of collaboration and success!
---
Bio X Cell is grateful to all of our distributors for their ongoing support.  Without their commitment to Bio X Cell and our in vivo-ready antibodies, our ability to reach customers globally would not be possible. 
Klaus was beyond delighted to take a trip through Asia! He created fond memories of culture, historic sightseeing, friendship, and of course delicious eats.