March into News, Research Highlights, and Savings with Bio X Cell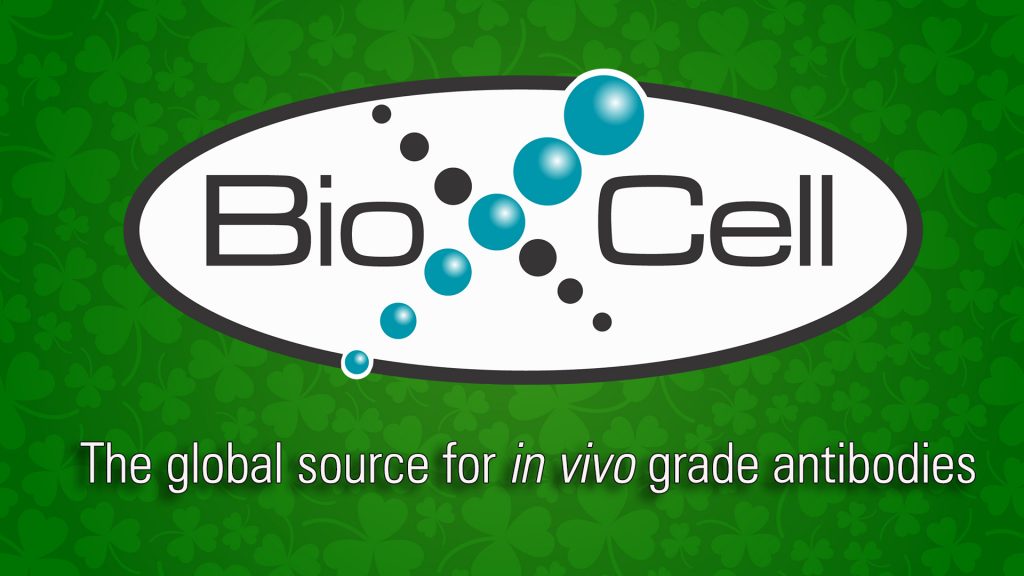 InVivoMAb anti-mouse FasL (CD178)

Clone: MFL3 Catalog #: BE0319
The MFL3 monoclonal antibody reacts with mouse Fas Ligand (FasL) also known as CD178, CD95 Ligand, and TNFSF6. FasL is a 40 kDa type II transmembrane glycoprotein and a member of the TNF superfamily. FasL is expressed on activated T cells and in spleen, testis, and eye. Upon binding to its receptor CD95 (Fas) FasL induces apoptotic cell death to maintain peripheral tolerance.  Read more...
---
A Novel Immune Checkpoint Inhibitor Anti-NKG2A Antibody Promotes Anti-Tumor Immunity by Unleashing Both T and NK Cells
Immune checkpoint inhibitors, in particular anti-PD-1/L1, have revolutionized cancer treatment over the past decade, providing long-lasting benefits. However, only a subset of patients respond favorably to PD-1/L1 blockade. Read more...
---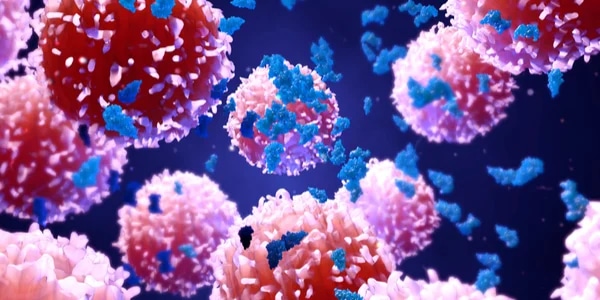 Bio X Cell provides production and purification services of antibodies produced from pre-existing hybridoma cell lines. These hybridomas are typically developed in the client's laboratory or available in the public domain.
This service includes fermentation of the hybridoma in cell culture, harvest of the cell culture supernatant by centrifugation and concentration by 30 kDa ultrafiltration. Purification is performed by Protein A or G affinity chromatography. The purified antibody is dialyzed into PBS and filter sterilized. Learn more...
---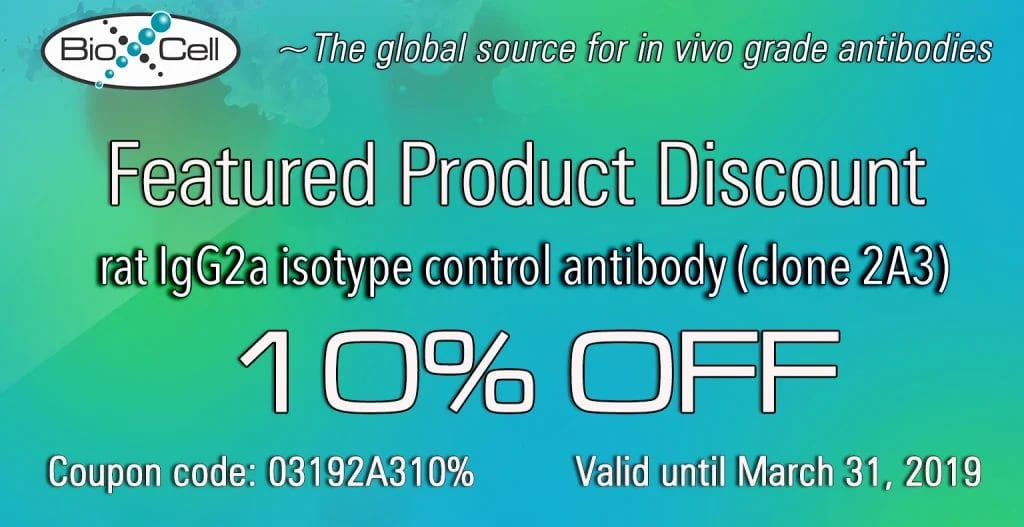 Bio X Cell is honoring a 10% Featured Product Discount until March 31, 2019. Featured Products include both the InVivoMab and InVivoPlus versions of our rat IgG2a isotype control antibody (clone 2A3). To take advantage of this discount use coupon code 03192A310% at check out. The coupon is valid on a single product, one-time use, one per customer, and cannot be combined with any other coupons or promotions.
The 2A3 monoclonal antibody reacts with trinitrophenol. Because trinitrophenol is not expressed by mammals this antibody is ideal for use as an isotype-matched control for rat IgG2a antibodies in most in vivo and in vitro applications.
---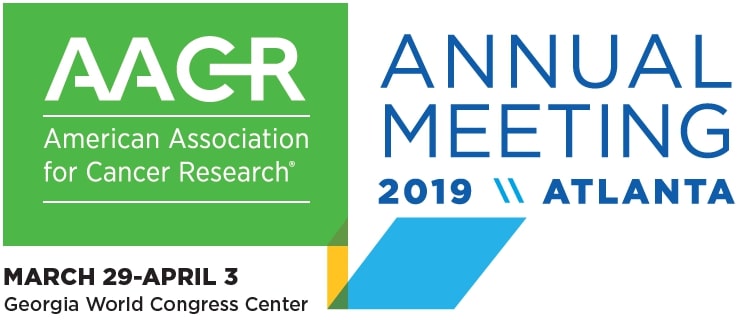 Are you attending AACR 2019?
Bio X Cell will be attending AACR 2019. We will be at booth #1842. Come visit our booth to spin our prize wheel, win product discounts and collect your free T-shirt! We are looking forward to speaking with you about our new antibodies and discovering how Bio X Cell can help you achieve your research goals!
Featured Products: