Just. Pure. Antibodies.and July News
Do you want this newsletter directly in your inbox? Click here to signup for our email list and have this newsletter emailed directly to you. Pssst...our email version has a secret discount...
---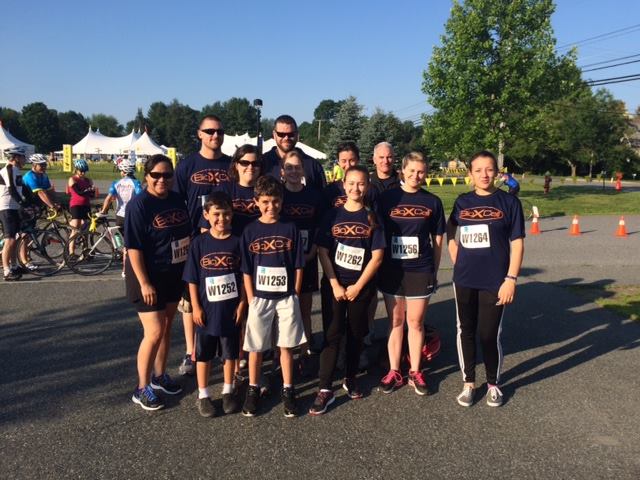 Prouty 2019
Prouty 2019 get ready for the Prouty Animals! On Saturday, July 13th, the Bio X Cell team will be participating in the annual benefit that supports the Dartmouth-Hitchcock Norris Cotton Cancer Center.
Bio X Cell co-hosted an annual benefit to raise money for the Prouty. Check out the 11th Annual Block Party!
Read more about Prouty 2019.
---

Does TL1A-DR3 signaling play a role in your research?
Bio X Cell released a new antibody. The InVivoMAb anti-mouse TL1A (TNFSF15) antibody can be used for in vivo TL1A neutralization and flow cytometry applications. Read how anti-mouse TL1A can help with your research needs!
---
Employee Spotlight
Bio X Cell is excited to welcome Catherine Rentz to our team! In June, Catherine started as our Human Resource Generalist. She brings years of HR experience as well as a diverse range of expertise to our team culture. She is a mother of three adult children and treasures their family time together. Catherine enjoys knitting, reading and being part of a book club, snowshoeing in the winter, and most of all being a new grandparent. Welcome, Catherine!
---

BioResearch Product Faire™
Cody Spencer, PhD, Bio X Cell's Senior Scientist was excited to showcase all of our products on Friday, June 28th, 2019. The event took place at the University of Pittsburg.  
---

An inside look at our future space
We are growing! Our new space is moving along nicely. We have recent photos to share and updates on Bio X Cell's building lot! Click here to check out our blog!
---