Team-Building Adventure: Upper Valley Land Trust Group Volunteering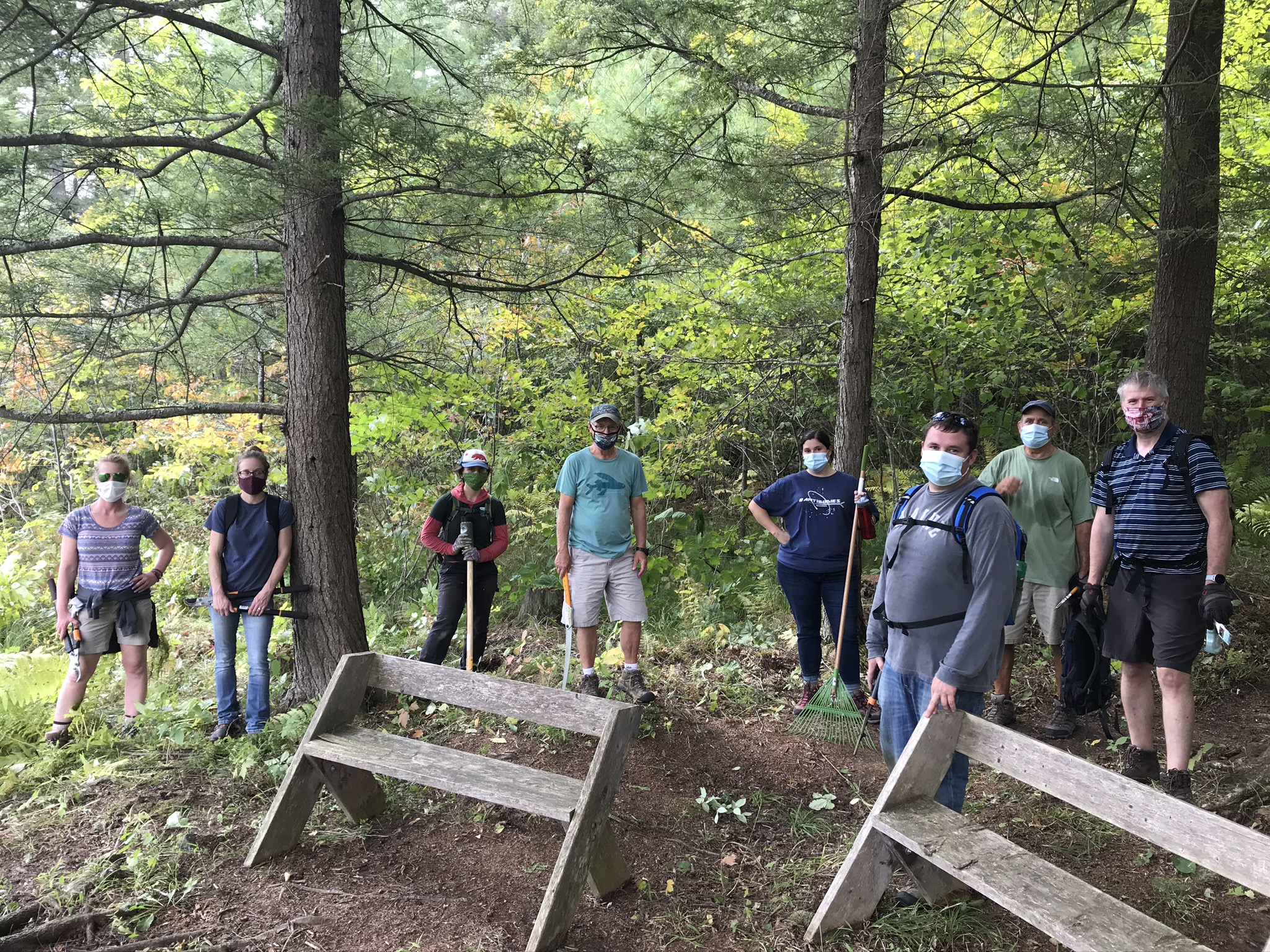 On Wednesday, September 23, 2020 members of the Bio X Cell team participated in the Corporate Volunteer Program of the Upper Valley Land Trust (UVLT). Participants met with UVLT staffers Paul and Kaytee at the Lyme Hill Conservation Area where they worked on tackling overgrown trails, opening up wetland vistas, and re-establishing the trail to be enjoyed by hikers and families for years to come.
The UVLT was founded in 1985 and serves 45 towns in the upper Connecticut River Valley. Their mission is one of both land conservation and stewardship. Strategic focus areas include strengthening the working forest economy, supporting productive farmland, safeguarding clean water, establishing public access parks and trails, and protecting landmarks. All-in-all, the UVLT has protected over 52,000 acres in Vermont and New Hampshire.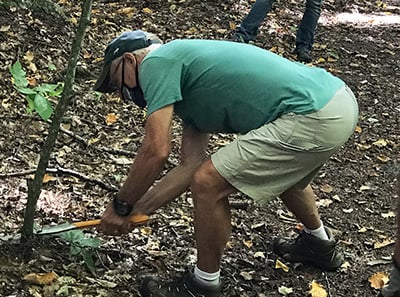 As part of this service project at the Lyme Hill Conservation Area, the Bio X Cell team was given tools and instructions. Paul and Kaytee demonstrated how to clear the trails, and the team got to work. Some volunteers cut down small trees while others raked debris off the trail. Others cut down branches and repainted trail markers.
It was fun to volunteer for such a worthy cause while also spending a beautiful afternoon outside exploring nature. All volunteers followed CDC guidelines by practicing social distancing as well as wearing masks and work gloves. All tools were sanitized before and after each use.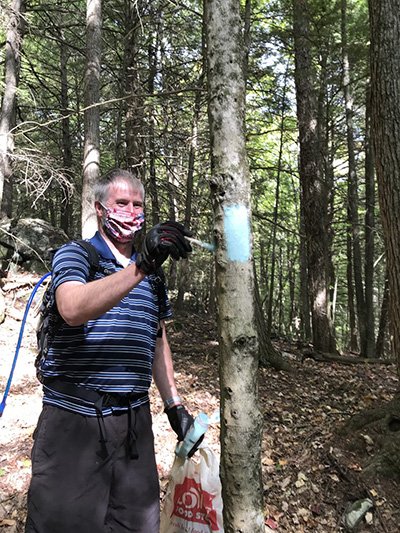 The Bio X Cell team's hard work cleared the trail and yielded a newly visible view of the surrounding scenery. As the group headed back toward the parking area, someone spotted a black bear. The bear didn't stick around long enough for a picture and no one volunteered to go looking for it.
It was a beautiful afternoon combining a team-building activity with service. Participants left feeling good about giving back to our community while, at the same time, having fun and enjoying a safe and beautiful afternoon outdoors. We look forward to holding similar events in the future.