TREM2 Modulation Remodels the Tumor Myeloid Landscape Enhancing Anti-PD-1 Immunotherapy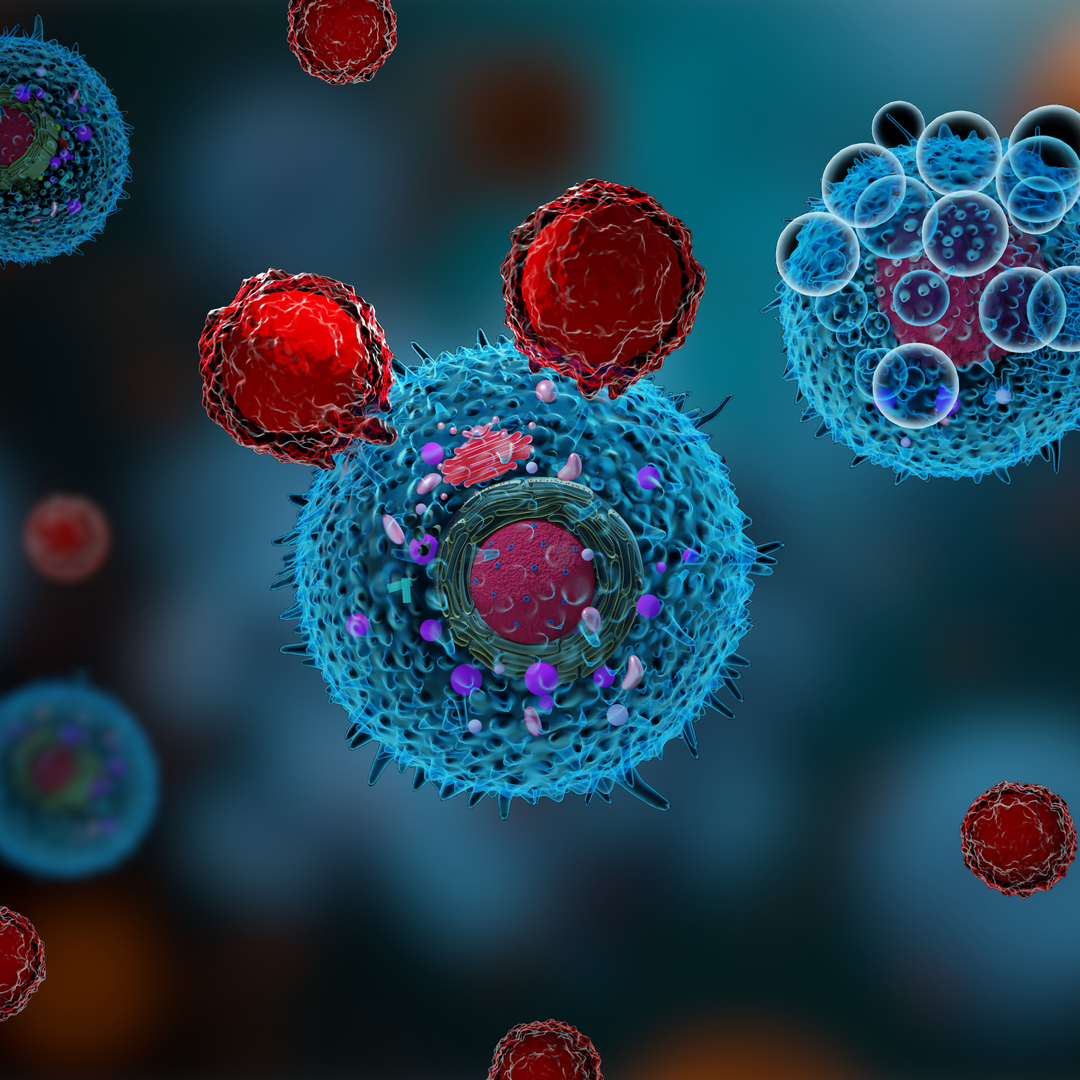 TREM2 Modulation Remodels the Tumor Myeloid Landscape Enhancing Anti-PD-1 Immunotherapy
AUTHORS: Martina Molgora, Ekaterina Esaulova, William Vermi, Jinchao Hou, Yun Chen, Jingqin Luo, Simone Brioschi, Mattia Bugatti, Andrea Salvatore Omodei, Biancamaria Ricci, Catrina Fronick, Santosh K. Panda, Yoshiko Takeuchi, Matthew M. Gubin, Roberta Faccio et al.
Summary
Checkpoint immunotherapy unleashes T cell control of tumors, but is undermined by immunosuppressive myeloid cells. TREM2 is a myeloid receptor that transmits intracellular signals that sustain microglial responses during Alzheimer's disease. TREM2 is also expressed by tumor-infiltrating macrophages. Here, we found that Trem2–/– mice are more resistant to growth of various cancers than wild-type mice and are more responsive to anti-PD-1 immunotherapy. Furthermore, treatment with anti-TREM2 mAb curbed tumor growth and fostered regression when combined with anti-PD-1. scRNA-seq revealed that both TREM2 deletion and anti-TREM2 are associated with scant MRC1+ and CX3CR1+ macrophages in the tumor infiltrate, paralleled by expansion of myeloid subsets expressing immunostimulatory molecules that promote improved T cell responses. TREM2 was expressed in tumor macrophages in over 200 human cancer cases and inversely correlated with prolonged survival for two types of cancer. Thus, TREM2 might be targeted to modify tumor myeloid infiltrates and augment checkpoint immunotherapy.
Reference: Molgora, M., Esaulova, E., Vermi, W. et al. TREM2 Modulation Remodels the Tumor Myeloid Landscape Enhancing Anti-PD-1 Immunotherapy Cell , 182, 4, (20 August 2020). https://doi.org/10.1016/j.cell.2020.07.013
Product Highlights:
The authors used Bio X Cell's anti-mouse CD8α (Clone 53-6.7) and rat IgG2b isotype control (Clone LTF-2) in this research study.
---