Ukraine Crisis Giving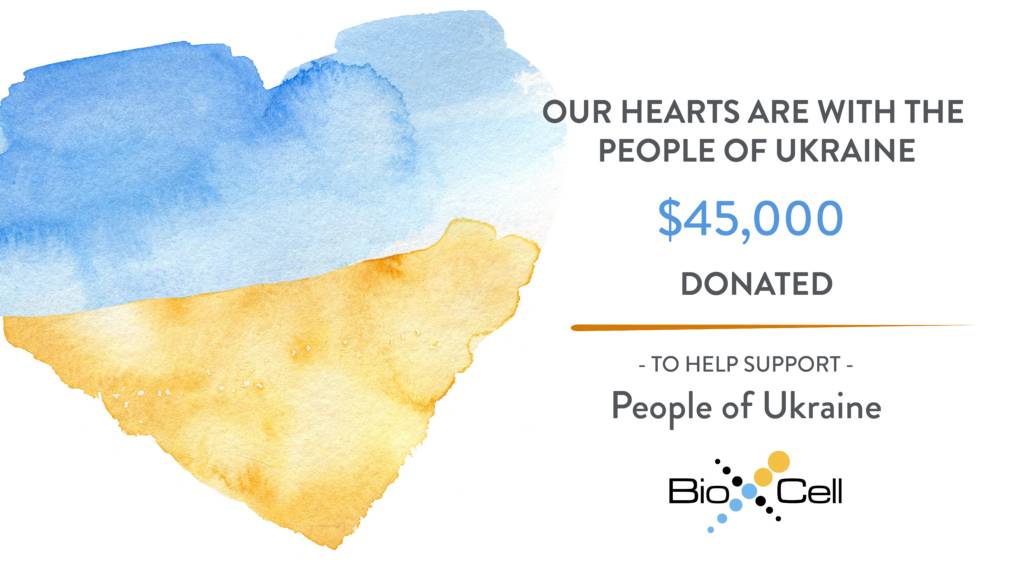 Our hearts are with the people of Ukraine. Since the invasion, Bio X Cell has donated $45,000 to support the people of Ukraine
The impact of Russia's invasion of Ukraine has been devastating and many of us are eager to help in any way possible. Through BioFund - a Bio X Cell employee-driven philanthropy fund coordinated through the NHCF, we have donated $45,000 so far to three organizations to offer immediate help to the People of Ukraine: Global Fund for Children, Center for Disaster Philanthropy, and Direct Relief. These funds will help provide the essentials, including food, clothing, medicine, and safe shelter to children and families affected by this crisis.
Additionally, BioFund will proudly match all employee contributions, to any charitable cause, including funds to support the citizens of Ukraine.
We join with the rest of the world to express our sincere hope for an immediate end to this unprovoked war.