Paddles UP!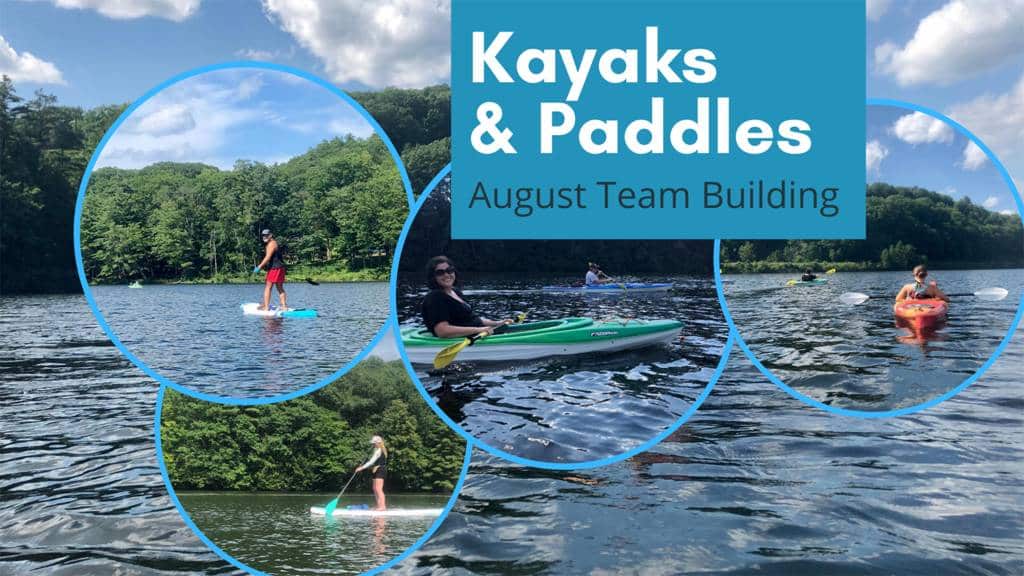 On Monday, August 10th, the Bio X Cell team and their families were invited for a paddle on the Connecticut River. Participants met up at the Kilowatt Park boat launch in the afternoon. Kilowatt Park is run by the Hartford Parks & Recreation Department in Wilder, Vermont. In addition to the boat launch, the park offers a variety of outdoor activities including picnic areas, recreational trails, and a dog park.
Many Bio X Cell team members unloaded kayaks and some others brought paddleboards. The day was gorgeous! The sun was shining, and the blue sky and gently lapping water created a surreal sense of calmness. The group enjoyed the cool breeze off the river and spent time taking in the beautiful scenery as they made their way upstream.
After about an hour, the Bio X Cell team arrived at a small island. They took a break from paddling to explore the wooded area and beach. It was a great chance for participants to discuss their adventures on the river and to catch up with those who are still working remotely.
It took a little less than an hour to paddle back downstream to Kilowatt Park. Everyone loaded their gear back up, happy to have ended the workday in such a pleasant way.