Turning Cold Tumors Hot: The RANK Pathway as an Immune Modulator in Breast Cancer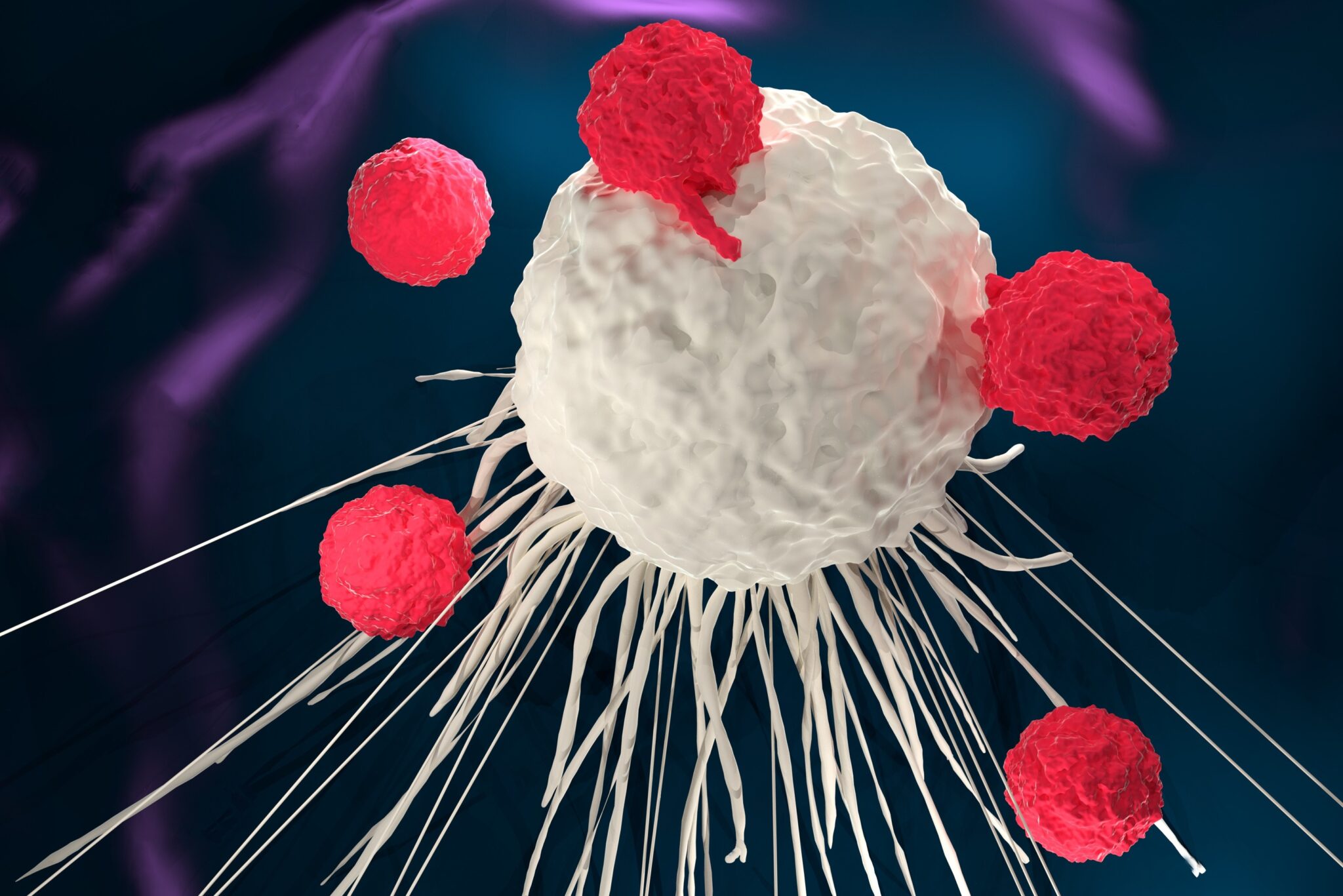 Although immune checkpoint inhibitors have changed the treatment landscape for some cancers such as melanoma and non-small cell lung cancer, other tumor types often described as immunologically "cold" do not respond well to immunotherapy. Many breast tumors are cold with low immune infiltration and poor response to immune checkpoint blockade. Using Bio X Cell's Anti-mouse RANKL (clone IK22/5) antibody, researchers demonstrated that inhibition of the RANK pathway turns cold breast tumors into hot tumors that can potentially benefit from immunotherapy.
Researchers led by Dr. Christos Sotiriou at the Université Libre de Bruxelles in Brussels, Belgium and Dr. Eva González-Suárez at the Bellvitge Biomedical Research Institute in Barcelona, Spain investigated the role of RANK signaling in breast cancer with complementary preclinical and clinical studies. In their preclinical investigations, the team of scientists used mouse models to show that loss of RANK in tumor cells results in increased tumor-infiltrating lymphocytes and that tumors expressing RANK induced an immunosuppressive microenvironment allowing them to escape immune surveillance. Additionally, Bio X Cell's Anti-RANKL antibody was used to demonstrate that inhibition of RANK ligand (RANKL) improves sensitivity to checkpoint inhibitors in mouse models. These results indicate that targeting the RANK pathway in breast cancer patients might improve response to immunotherapy.
In the clinical portion of their investigation, the authors analyzed samples from patients enrolled in the Phase-II D-BEYOND clinical trial treated with Denosumab, a human monoclonal antibody against RANKL. Although this study did not meet its primary endpoint of reduced tumor proliferation, the authors reported an increase in tumor-infiltrating lymphocytes and CD8+ T cells after Denosumab treatment, indicating that RANKL inhibition has the potential to promote immune response in these cold tumors. High serum RANKL levels before treatment were predictive of immune modulation, providing a potential biomarker for identification of patients who might benefit from Denosumab treatment in combination with immune checkpoint inhibition.
As immuno-oncology continues to advance, developing strategies for evoking response to checkpoint blockade in immunologically cold tumors represents a major challenge to the field. The results presented in this study illustrate the potential to turn cold tumors into hot tumors by targeting pathways that modulate immune responses, such as the RANK pathway. Clinical trials investigating the combination of Denosumab and checkpoint inhibitors are being planned in other tumor types and the data presented in this study provide the rationale for similar trials in breast cancer.
Read the full article in Nature Communications.
The following Bio X Cell antibodies were featured in this publication: